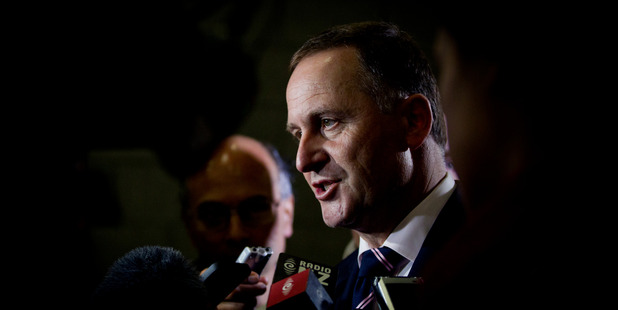 John Key needs to front up about the involvement of the GCSB in the National Security Agency's international spies' club, says the internet lobby group.
Internet NZ chief executive Jordan Carter said the release of material from NSA (National Security Agency) whistleblower Edward Snowden appears to show New Zealand's Government Communications Security Bureau (GCSB) as an active participant in activities which have caused alarm around world.
"The Prime Minister has gone to great lengths to explain that New Zealand's GCSB was part of the Five Eyes but only peripherally so and that the GCSB only got involved 'where necessary'. These latest leaks seem to show that New Zealand's involvement may go a bit deeper than that. We would ask that this be clarified, in public, at the earliest opportunity."
Read more:
• Snowden docs: GCSB links to US spying programmes
The documents revealed the GCSB was shown how a controversial NSA tool - X-Keyscore - is used to search vast amounts of phone, text and email data captured from across the globe.
It also shows the GCSB was briefed on an NSA program which say backdoors installed into computer hardware allowing its spies easy access into networks.
The information was released with the publication of No Place To Hide, a book by journalist Glenn Greenwald, who broke the Snowden story.
Mr Carter said the documents raised concerns about the level of New Zealand's involvement.
"The latest leaks appear to show that the GCSB was shown X-Keyscore, the data harvesting software; that New Zealand was advised that there was spying on leaders of 'allies' and that the NSA was putting backdoors into company's systems. What New Zealanders deserve to know is whether New Zealanders took part in any of those activities."
Mr Carter said other Five Eyes countries were engaged in debate about the extent of government surveillance and it was time for a similar debate in New Zealand.
"When the GCSB and TICSA Bills were passed last year, there were a lot of angry voices. Since then, tensions have died down. We think New Zealanders are ready to have a mature conversation about the relationship between privacy and security in the Internet era.
"Whatever New Zealand's involvement in particular Five Eyes programmes, the broader question of pervasive monitoring needs to be tackled. It risks reducing the use people can make of the internet, and reducing the gains that can accrue from its rollout. Trust is vital in allowing online social and commercial interaction, but pervasive monitoring - whether by governments, corporates or criminals - puts those prospects at risk."
Mr Carter said the "pervasive monitoring" had led the internet communities to exploring ways to thwart surveillance. He said the Internet Engineering Task Force, which develops technical Internet protocols, was attempting to design ways to make monitoring much more expensive or infeasible.
The Prime Minister has refused to discuss the revelations, saying they deal with operational details. The GCSB would not comment.