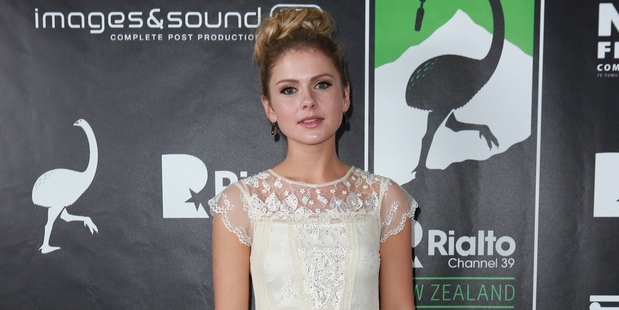 US-based New Zealand actor Rose McIver will play a medical student-turned-zombie in a primetime American television drama series.
Television network CW is backing production of the show iZombie, the latest DC Comics title to be adapted for television. McIver, 25, will play the lead role, Liv.
It's a big step up for the young Kiwi from French Bay near Titirangi who has made her mark in Hollywood with roles in TV shows Masters of Sex and Once Upon a Time.
"It's so exciting, but I don't have many details yet. I just got a call [from a rep] to say the pilot has been picked up. I know we do some publicity stuff next week, and then I'll have meetings with the producers about scheduling."
She added: "We expect to start shooting in Vancouver sometime later this year. It will be a one-hour, weekly television drama series, although we are still talking about what the genre actually is. It's sort of comedy/drama/zombie."
iZombie revolves around McIver's character, a medical student who turns into a zombie and finds work at a coroner's office so she can ensure a steady supply of brains. But when she eats them, she also absorbs corpses' memories, so she helps detectives solve homicide cases in order to quiet the disturbing voices in her head, according to the network synopsis.
McIver returns to Auckland in June for a brief holiday. "I haven't seen my family since Christmas and it's always nice to come home to New Zealand and relax and see them."
She has made Los Angeles her home for the past two years.
"I've been working out here in Los Angeles for a couple of years now and I have had some great roles. There's a really good satellite community of Kiwis and Aussies and Brits.
"Being a Kiwi here is not such a novelty any more. We are regarded as having a good work ethic, but it's equally important to be able to do a good American accent for the roles."