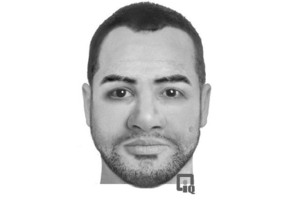 Baffled police still haven't been able to identify a body found in a Rotorua park three days ago, and now suspect the mystery man may have come from out of town.
The man, most likely Polynesian but possibly Maori, and thought to be in his 20s, was found in Linton Park reserve on Monday.
Despite public appeals and enquiries, Rotorua police said they still had no idea who the man was.
Detective Sergeant Tony Colby told the Herald he had never seen such a case.
"Generally, the circumstances in which we find the person will enable us to identify them, or they've got belongings on them that can can help us, or they've been reported missing," he said.
"When they are found in a public place, as this person has been, we are reliant on people phoning in with reports of concern."
But in this case, police had few leads and were yesterday left to distribute a computerised sketch of the man.
Mr Colby said the case had been given widespread coverage in local media, "but now we are looking to expand that, considering he may well be out of the Rotorua area".
"At this stage, we are hoping someone will recognise the description that has been circulated in the media and connect it with somebody who perhaps they haven't heard from since the weekend," he said.
"It may be someone who hasn't been replying to texts, or who hasn't turned up to work, or an appointment."
Mr Colby said there were forensic methods that could help identify the man.
"But unfortunately, that's not something that can be done overnight, or even in a matter of days - and of course we don't want to wait that long to reunite him with his family."
He ruled out any possibility the man might never be identified.
"New Zealand is not big enough for that sort of thing, and I'd like to think police would be able to solve this - and not with too much further delay."
The man had a distinguishing mark on his left cheek and two significant scars on his right inner forearm, both which would have required stitches.
He wore a plastic yellow wristband, a blue Bulldogs cap, black and red Nike trainers, a khaki Dickies shirt over a purple and yellow LA Lakers basketball singlet, with a black t-shirt underneath.
He also wore Dickies shorts that matched his shirt and his belt had a distinctive steel buckle that doubled as a bottle opener.
Anyone who saw someone they know fitting this description in the area late last week or over the weekend is asked to contact Rotorua police on (07) 348 0099.
The mystery man's clothing: