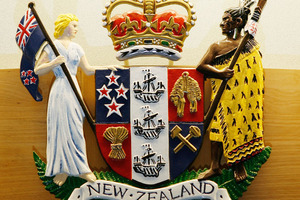 Two former Auckland Child, Youth and Family caregivers found not guilty of assaulting boys in their care will not be allowed to foster more children.
Wellsford couple Andrew John Hemara, 55, and Jenny-Lee Hemara, 51, were today acquitted of charges relating to boys between 6 and 14, but CYF said their caregiver status had been revoked.
"While they were found not guilty of criminal charges in court today, our own investigations into abuse were substantiated,'' CYF Auckland regional director Sharon Thom said.
"The use of physical force as a means of disciplining is completely unacceptable and contrary to our policy regardless of how difficult and complex children's behaviour can be. The Hemaras knew this.''
Ms Thom said the situation was disappointing and CYF's focus was now on making sure the children were OK after a tough few weeks.
The couple's lawyer Belinda Sellars said she was not surprised at Ms Thom's comments, but said the CYF investigation's findings were based solely on believing what the boys said.
"In terms of substantiation there certainly was no independent evidence that I was aware of and the thing that really sticks out in this case is with what the boys said happened, one could reasonably expect to have some sort of injury.''
But they had none, she said.
During the Hemara's two-week trial in the Auckland District Court, Miss Sellars said the boys at the centre of most of the allegations had recanted some of their more serious claims, including that their teeth were brushed with a wire brush and that they were made to run until they vomited.
Today the jury of eight woman and four men took about two hours to find Mr Hemara not guilty on one charge of cruelty to a child and eight charges of assault, while his wife was acquitted of four assault charges and one count of cruelty.
Miss Sellars said the couple's reaction was one of "utter relief''.
In court, Judge Russell Collins told the jury it was not in dispute that the two boys at the centre of most allegations could be difficult, and one in particular was responsible for some "really bad behaviour''.
Miss Sellars said her clients were community-minded people who wanted the best for the boys in their care, and were experienced at dealing with troubled young people.
- APNZ