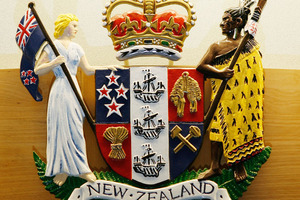 The trial of two Auckland Child, Youth and Family caregivers accused of subjecting boys in their foster care to years of assaults and making one sleep outside at night with no bedding is expected to finish tomorrow.
Wellsford couple Andrew John Hemara, 55, and Jenny-Lee Hemara, 51, are accused of assaulting boys aged between 7 and 14 over a seven-year span until 2010.
The couple face allegations that they forced one boy to spent nights outside on their deck.
Andrew Hemara is also accused of hitting another boy when he was in the couple's car for a couple of nights.
The defence says the alleged incidents did not happen.
The couple have been on trial in the Auckland District Court for the past fortnight, during which time the number of charges they are facing has reduced and allegations against the couple's daughter Tamara Lee Hemara have been dropped.
Andrew Hemara is now facing one charge of cruelty to a child and eight of assault, while his wife faces four assault charges and one count of cruelty.
Judge Russell Collins will sum the case up tomorrow morning before the jury retires to consider its verdict.
In today's closing arguments Crown prosecutor Peter Dean detailed the alleged assaults, which included Adam Hemara "squishing" one boy's stomach with a table, forcing his neck over a metal pole, punching and kicking, throwing objects and forcing one boy's face into a plate of food.
The Crown says his wife also kicked and punched, while the pair would sometimes make one boy sleep outside "in a manner likely to cause suffering".
"There was a pattern of behaviour by both Mr and Mrs Hemara that they did from time to time get annoyed with the boys and then used force against them."
Mr Dean said the boys' evidence was reliable, but defence lawyer Belinda Sellars disagreed, saying they were making the allegations up.
She said some of the more series accusations levelled at her clients including that they made the boys brush their teeth with a wire brush and running until they vomited had been recanted.
The Crown was relying on the boys' word and nobody has seen bruises on the boys, which would have been expected.
"I suggest to you there has been a remarkable amount of sheer exaggeration and fantasy in what they've said," Miss Sellars told the jury of the boys' evidence, which she labelled a "story".
Miss Sellars said her clients were community-minded people who wanted the best for the boys in their care.
- APNZ