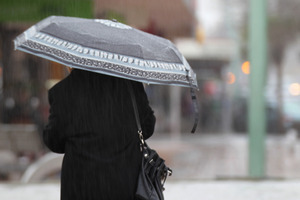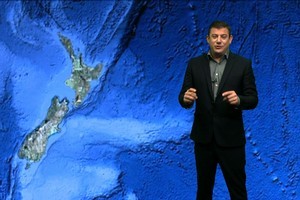 Raincoats will be needed for school children across most of the country on the first day of the new term tomorrow.
MetService forecaster Marilyn Avery said term two would get off to a wet start with rain for nearly every part of New Zealand.
Tuesday will be a dry break from the wet weather that will then continue into the week.
Auckland is expected to be wet with a fresh northeasterly for children heading back to school on Monday morning.
It won't be much better by hometime, with showers forecast to be heavier and the wind stronger in the afternoon.
Auckland will have fine weather with a chance of a shower shower overnight on Tuesday. Wellington will also be fine but gusting northerlies are forecast for the capital.
Ms Avery said just the west of the North Island and South Island and parts of Southland are likely to have a few showers on Tuesday.
The rain will return to nearly all parts of the country on Wednesday, with the north and east of the North Island remaining fine, Ms Avery said.
Auckland can expect an overcast but dry day on Wednesday, with cloud increasing throughout the day.
Hamilton will be wet with rain increasing in to the evening.
Monday weather:
Auckland: Showers, heavy in the afternoon, 20C
Hamilton: Showers from the afternoon, heavy in the evening, 20C
Wellington: Rain from the afternoon, fresh northerlies, 16C
Christchurch: Rain at times, clears afternoon, fresh northeasterlies, 17C
- APNZ