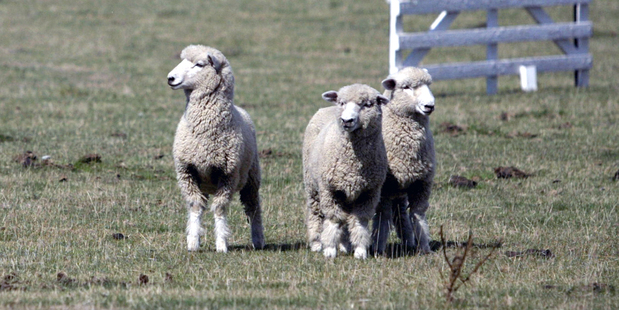 Police believe the people who have slaughtered sheep at night inland from Gisborne in recent months, and stolen the meat to sell, are experienced farm workers who live in that area.
Farmers met police early last month to work out strategies to try to catch the people responsible.
Integrated Foods lost 145 sheep from its Whatatutu farms over summer, another farm lost 56 ewe hoggets over a few nights in March and another farm lost 23 ewes in February.
All the stock were slaughtered in their paddocks or in yards, and the heads and guts left behind.
"We believe those responsible are experienced farm workers who know how to slaughter stock properly," said Te Karaka Constable Paul Cleaver.
"We also believe they have access to equipment, dogs and have vehicles large enough to carry the slaughtered stock away."
He said the thefts have had a devastating effect on farmers.
More than 60 farmers attended the meeting last month to discuss the thefts.
A security camera was placed in the Nuhaka area last year and stock thefts there dropped dramatically as soon as it was installed.
"The same option is being considered for the Whatatutu and Te Karaka areas," Mr Cleaver said.
Farmers were also now looking to set up an "email tree" which could be used to share information about suspicious vehicles or people in the area.
As well as the stock thefts, there have been burglaries, damage and theft of farm equipment.
In March, the Integrated Foods depot at Whatatutu was burgled and two new motorbikes, 500 litres of petrol, fencing wire and three chainsaws were stolen.
"We believe these thieves know their way around the district," Mr Cleaver said. "Due to the large numbers of animals targeted, they are likely to need a team of dogs to herd the sheep and utes or farm vehicles to transport the dead stock."
The slaughtering was done at night, with a lot of the stock taken under the brightness of a full moon.
"Unfortunately, these thefts are occurring under cover of darkness - which makes it harder for them to be seen or caught.
"But the thieves may be casing a property during the day and that might arouse suspicions."
- APN