Owner believes tobacco and children don't mix and hopes others follow her example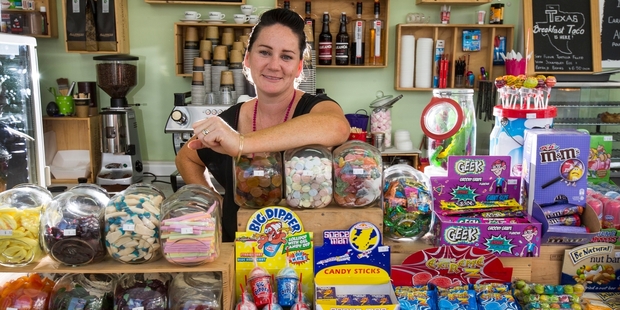 An Auckland dairy owner has taken cigarettes off her shelves to make the shop more family-friendly.
Tam Macken says she and husband Jimmy never intended to sell cigarettes at the Devonport store when they bought it late last year.
Mrs Macken stopped stocking cigarettes when she took over the Cheltenham Dairy in December and rebranded it as a retro milk bar, offering coffee, gelato, milkshakes and smoothies instead.
The mother of two said she did not want children to be negatively influenced by having cigarettes for sale next to lollies.
"I never even contemplated putting cigarettes in there. It's all about young families around here and I just didn't think for a minute that cigarettes had any place in a dairy where you were going to be attracting lots of kids."
The move had prompted plenty of positive feedback from "all the local mums".
"When people notice there aren't any cigarettes they're all really pleased."
She believed other dairies should consider the same move.
"Maybe that would mean less exposure to children. I think it is time for people to look for other ways to make money other than selling cigarettes."
Her own children, aged 8 and 6, also supported the stance.
Smoking customers were "annoyed" when she turned them away but there had not been enough backlash to make her reconsider, she said.
Smokefree Coalition executive director Dr Prudence Stone said it was a challenge for retailers to remove tobacco products from stock so when they did it was "fantastic".
Dr Stone said the Mackens' decision followed that of another dairy owner in Wanganui, while there was a growing number of retailers around the country who refused to stock tobacco.
In January two dairies in Greymouth stopped supplying cigarettes while a third had been smokefree for three years.
Dr Stone said many of the retailers who ditched cigarettes had decided not to compete with New Zealand's long-term goal to become smokefree.
They also weren't making much money from cigarette sales, she said.
New Zealand Retailers Association government and advisory group manager Louise Evans McDonald said the association was aware of two retailers quitting cigarettes in the past six months but that did not make it a trend. "The reasons for each of those retailers no longer wanting to sell cigarettes were different. For example, one was wanting to reduce the risk of theft and robbery."
Ms Evans McDonald said association members had highlighted concerns about the increased risk of theft of tobacco products.
"They have also raised concerns about the increased risk to their own personal safety and the opportunity for theft of other goods when retailers are distracted with having their backs turned to open cabinetry required to cover tobacco products."