Here are the most read news stories today, upcoming events and the stories that will be talked about tomorrow.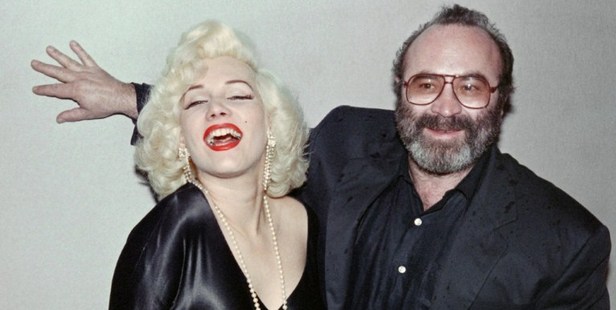 Maurice Williamson told a senior police officer that a wealthy businessman facing domestic assault charges was "investing a lot of money in New Zealand" and urged police to be on "solid ground", according to internal police emails.
The former National Party Minister, who resigned this morning following Herald revelations that he made the phone call, said that he "in no way was he looking to interfere" with the criminal case against Donghua Liu but just wanted to "make sure somebody had reviewed the matter to ensure we were on solid ground as Mr Liu is investing a lot of money in New Zealand", according to Inspector Gary Davey.
A large chunk of residential land for sale will enable the building of hundreds of new homes as the Auckland Council tries to solve the city's housing crisis.
The 61ha site in Flat Bush - the country's "largest and most comprehensively planned new town" according to the council - is expected to contribute to projections of the area reaching a population of 40,000 by 2025, a similar size to Wanganui.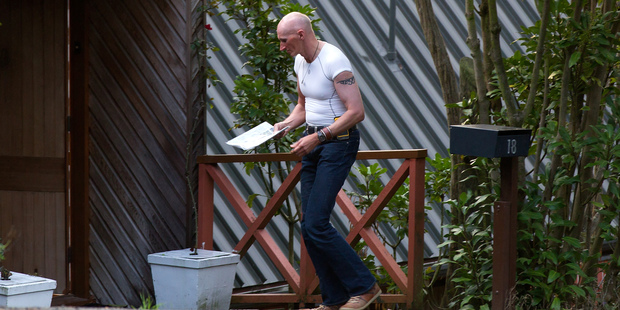 Stephen James. Photo / Martin Hunter
A New Zealand First MP is the subject of a complaint to Parliament's Speaker over the employment of a person who lives at the same property.
Queenstown resident David Simpson has raised questions about the nature of the relationship between MP Denis O'Rourke and Stephen James, whom Mr O'Rourke employed after the 2011 election. MPs are not allowed to employ their partner, husband or wife in or outside Parliament.
Vulnerable school students have been labelled "dummies" and "brats" by a company paid tens of thousands of taxpayer dollars.
Datacom is among 11 organisations contracted by the Ministry of Education to reduce the number of students skipping school as part of its new Integrated Attendance Service.
Datacom's quarterly report to the ministry noted that it classified truants in four categories: "A. The bullied, B. The dummies, C. The brats, D. CYF kids."
The wording has resulted in a rebuke from the ministry.
Bob Hoskins never lost his Cockney accent, even as he became a global star who charmed and alarmed audiences in a vast range of roles.
Short and bald, with a face he once compared to "a squashed cabbage," Hoskins was a remarkably versatile performer. As a London gangster in The Long Good Friday, he moved from bravura bluster to tragic understatement.
In Who Framed Roger Rabbit, he cavorted with a cast of animated characters, making technological trickery seem seamless and natural.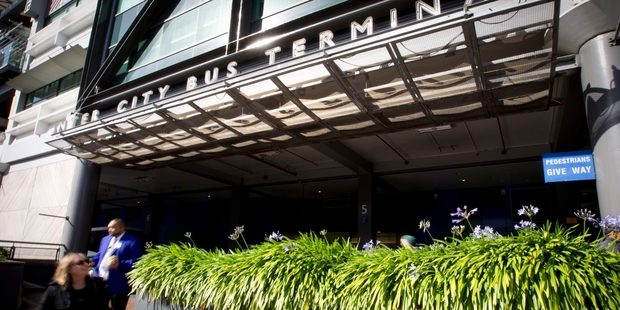 SkyCity Entertainment Group wants Auckland's InterCity Coachlines station out of its casino headquarters.
Nigel Morrison, chief executive of the $2.6 billion Australasian business, said the busy transport hub, which has operated on the ground floor of the casino giant's premises since 1996, is not in the best place for either his business or for passengers.
A truck carrying bags of ice has blocked part of Auckland's Southern motorway.
The truck rolled in the southbound lanes just south of Market Rd about 2.40pm, said Inspector Chris Robinson from northern police communications.
The driver was uninjured.
Despite downing six beers and three shots of whisky after running a half marathon, a police sergeant thought he was OK to drive.
But on the evening on February 8, Matthew Charles Frost lost control on a 65km/h bend on State Highway 6 near Punakaiki on the West Coast of the South Island. His vehicle left the road and damaged a fence.
Frost didn't report the crash straight away and the delay until he was spoken to by police meant he couldn't be breath tested.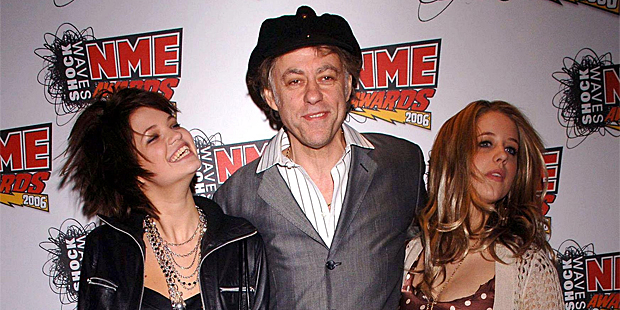 Peaches Geldof died of a heroin overdose, it is expected to be announced later today.
It has been claimed that results of a toxicology report will be announced by detectives, as an inquest into the mother-of-two's death is opened and adjourned.
The 25-year-old, daughter of Sir Bob Geldof, was found dead at her country home earlier this month in what was described by police as a 'non-suspicious' and 'sudden unexplained' death.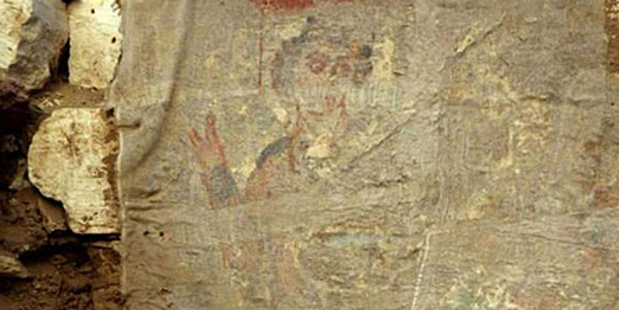 Photo / University of Barcelona
A team of Catalan archaeologists believes it has unearthed one of the earliest images of Jesus Christ buried deep in an ancient Egyptian tomb.
Experts at the University of Barcelona discovered an underground structure in the ancient Egyptian city of Oxyrhynchu which may have acted as a resting place for a number of priests.
More than 45 tonnes of rock had to be moved in order to access the hidden room.
- nzherald.co.nz, APNZ, NZ Herald, UK Independent, Daily Mail