Huffington Post holds up adventurous, active Kiwi lifestyle as lesson to world in staying happy and healthy.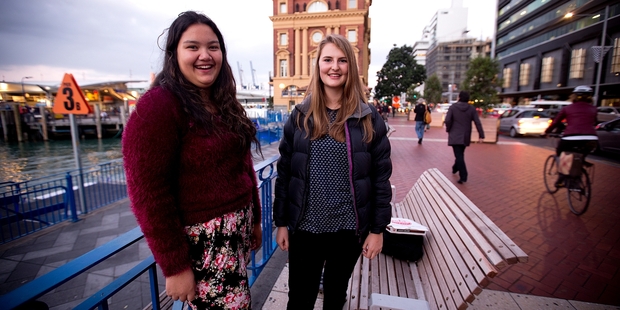 New Zealanders have plenty to teach the rest of the world about what it means to live a good life, an influential news website says.
The Huffington Post features New Zealand in its Living Well, On Location series.
The series profiles various cities and countries tipped to be the healthiest and happiest places in the world.
Among the locations already featured are San Francisco, Boston and Seattle in the US, and France, England and Denmark - the latter regularly voted the world's happiest country.
Under the title "What New Zealand can teach the rest of the world about living well", the article lists several reasons why Kiwis generally live happy and healthy lives.
The first reason is New Zealanders' sense of adventure.
"There's never a dull moment in New Zealand," the story says.
"If they're not hiking mountains or living it up in Queenstown, adventure capital of the world, New Zealand natives are off seeking thrills on the water that surrounds the country's islands."
It also says New Zealand continues to honour its "indigenous traditions".
"Though historically Maori ... have suffered from discrimination and institutional disenfranchisement, present-day Kiwi culture shows how hard the public is working to overcome that dark history."
The article says Maori culture can be seen in many national events; including the welcoming of the Duke and Duchess of Cambridge who took part in a hongi.
Kiwis the Herald spoke to yesterday said there was something special about living in New Zealand.
Kimberley Bellas, 16, has travelled to South Africa, Europe and the US and said there was a different feel in New Zealand.
"Everyone here is definitely nicer and quite relaxed. Other places I've visited, it feels as if people are more stressed."
She said the fact that many Kiwis were always close to nature - whether it be visiting the beach or living on the coast - may be a secret ingredient to that happiness.
Veena Modersohn, 16, whose grandparents migrated from Germany, said cultural diversity helped promote peace.
"We have so many immigrants and we're generally accepting of different cultures."
Praises heard afar
Reasons why NZ is a good place to live, according to the Huffington Post:
• Kiwis have a sense of adventure
• We honour indigenous tradition
• NZ is safe
• We appreciate the outdoors
• We value a good read
• We are progressive.
On the web
tinyurl.com/livingwellnz
What do you think?
Do you agree with the Huffington Post? What else is great about NZ? Email newsdesk@nzherald.co.nz