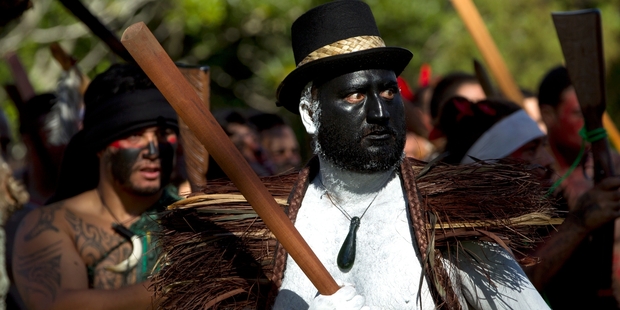 History came alive with the cries of hundreds of warriors yesterday afternoon as one of the most significant battles of the New Zealand Land Wars was commemorated, 150 years on.
The ground at Gate Pa (Pukehinahina) in Tauranga shook during a huge haka performed before dignitaries stepped on to the battle site as thousands of spectators watched on.
Fierce haka for Gate Pa battle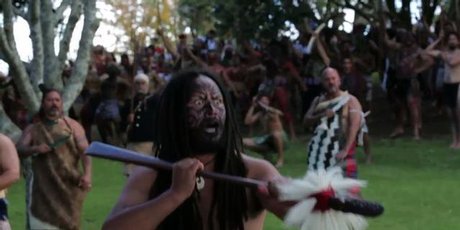 Attendees included Governor-General Sir Jerry Mateparae, the Maori King Tuheitia Kiingi Paki, Maori Affairs Minister Pita Sharples, Chief of Defence Force Lieutenant-General Tim Keating and Defence Minister Jonathan Coleman.
Dr Coleman described the battle as a significant victory for the heavily outnumbered Maori forces, who inflicted on the British soldiers one of the biggest defeats of the New Zealand Wars.
One hundred and eleven colonial troops were either killed or wounded, while the number of Maori warriors killed was estimated at 20.
Two soldiers were awarded the Victoria Cross for bravery after the battle, and a fitting tribute was earlier paid by New Zealand's only living recipient of the medal, Willie Apiata.
The commemorations were the third major feature in a series of events held to mark the 150th anniversary of the Waikato Wars.