Here are the most read news stories today, upcoming events and the stories that will be talked about tomorrow.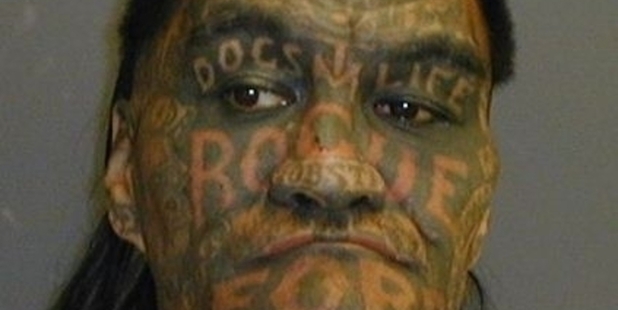 The family of a young father are disgusted his alleged killer, Shane Harrison, will be "immortalised" in a photo exhibition at an upmarket Auckland art gallery.
They say including the accused man in the exhibition is "unacceptable" and have called for his portrait to be withdrawn. However, the gallery will not budge.

An Indian national with a master's degree was declined an opportunity to apply for residence as a skilled migrant, despite being more qualified than was required.
Kiran Kumar Kalamraju, 38, had lodged an expression of interest for permanent residence under the occupation of computer network and systems engineer, which is on Immigration New Zealand's long-term skills shortage list.
But he lost points towards his application because his bachelor's degree in commerce was not related to computing. However, he holds a first-class master's degree in computer applications.
A New Zealander has been shot dead in the Argentinian city of Mendoza during an attempted bag snatch.
A Ministry of Foreign Affairs and Trade spokesperson said the ministry was aware of the "sad occurrence''.
"The New Zealand Embassy in Buenos Aires is liaising with the local authorities to obtain details of the incident.''
Finance Minister Bill English says Labour's plan to overhaul the rules on compulsory Kiwisaver contributions is "nothing new".
However, employers have backed the plan, saying it "has merit" and warrants "careful consideration".
Labour finance spokesman David Parker announced this morning that a Labour-led government will require the Reserve Bank to use changes to the rate of people's compulsory KiwiSaver contributions rather than interest rates to control inflation while taking pressure off the over-valued kiwi dollar.

Photo / AP
A high-achieving middle-class schoolboy was in custody after a teacher was stabbed to death in the first murder of its kind in a British classroom.
The 15-year-old, who cannot be named for legal reasons, was arrested on suspicion of murder after Anne Maguire, 61, was repeatedly stabbed in front of other pupils at a secondary school in Leeds.
The pupil is said to have excelled at the Corpus Christi Catholic College in Leeds but had become increasingly withdrawn following the separation of his parents.


Photo / Getty Images
Former National Rugby League forward Ryan Tandy was found dead yesterday from a suspected drug overdose.
The 32-year-old died at his parents' home in Saratoga on the New South Wales Central Coast. Police said the death was not being treated as suspicious.
Tandy played 36 NRL matches for five clubs from 2003.
Labour leader David Cunliffe's incorrect claim that his grandfather won a Military Medal was the result of a family mix-up, his office says.
On Saturday, Mr Cunliffe told a Young Labour conference that his grandfather Bob Tuke won the medal after his World War I service.
Military records showed that his grandfather was a second lieutenant between 1914 and 1919 and was wounded but did not win a Military Medal. The records showed that he won the British War Medal.


Photo / AP
Paul Simon and his wife, Edie Brickell, were arrested on disorderly conduct charges by officers investigating a family dispute, but the couple held hands in court Monday and said they did not feel threatened by the other.
Simon told a judge that he had a rare argument with his wife Saturday night at their home in New Canaan.
An Auckland student was slapped with a parking ticket while he waited for a mechanic to come and fix his car, despite leaving a note on his windscreen explaining his predicament.


Photo / Sarah Ivey
David Wilson, 23, was fined $65 - more than the signposted fee of $50 - after his car broke down last month in a 120-minute time limited park at a complex monitored by Parking Enforcement Services, an arm of Wilson Parking New Zealand.
He has wined and dined a succession of beautiful women without apparently ever being tempted to surrender his status as the world's most eligible bachelor.


Photo / AP
But having long vowed to remain single, it seems Hollywood heart-throb George Clooney is finally ready to walk up the aisle with a glamorous British human rights lawyer he has been dating for less than a year.
Oxford graduate Amal Alamuddin, 36, was apparently spotted last week sporting a "huge" ring on her engagement finger during a meal with model Cindy Crawford and actor Ed Norton at Malibu's Nobu restaurant. Last night a source close to the couple described reports of the engagement as "not nonsense".
- nzherald.co.nz, APNZ, NZ Herald, Daily Telegraph