Here are the top news stories today, upcoming events and the stories that will be talked about tomorrow.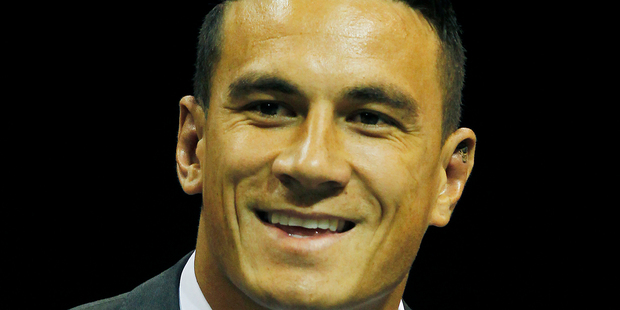 Farmers are being cautioned to prepare contingency plans amid early signs of a large El Nino climate event this year.
In New Zealand, the ocean-driven system typically brings cooler, wetter conditions, bringing higher rainfall to regions that are normally wet, and often drought to areas that are usually dry.
The National Institute of Water and Atmosphere has given a 50 per cent chance of an El Nino developing over winter, while international forecasts have put the probability of one arriving by the end of the year as high as 80 per cent.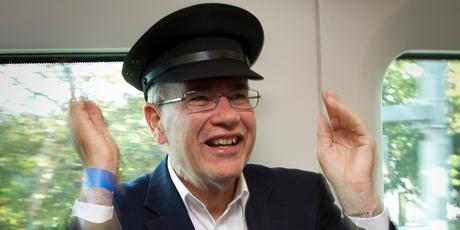 Auckland's gleaming new electric trains launched into business at 5.48am today - and quickly experienced delays.
Much fuss was made this morning as the first trains to enter passenger service headed out of Onehunga with regular commuters outnumbered by transport officials, politicians and journalists on the 72-metre train.
However a combination of driver nerves and possible problems with the retraction of the door steps meant trains were running up to 25 minutes late this morning.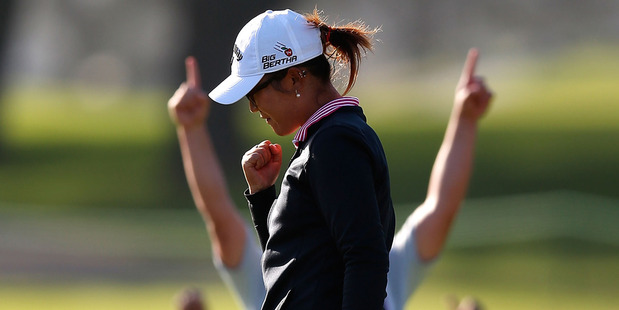 Photo / Getty Images
Lydia Ko claimed her sixth tournament victory and second as a professional today after taking out the Swinging Skirts LPGA Classic in California in a tense finish.
The 17-year-old held a two shot lead with four holes to play after surging past overnight leader Stacy Lewis.
Downpours, hail, thunderstorms, snow, fog and maybe even a small tornado are in store for the country over the next 48 hours, according to forecasters.
The wintry blast has come as a new low forms east of Canterbury, MetService meteorologist Daniel Corbett said.
"It's actually on the radar spinning nicely like a car stuck in the mud - there's a good swirl of persistent rain now coming in to Otago and South Canterbury.''
Rainfall of up to 100ml could fall in those areas by late tonight, Mr Corbett said.
New Zealand's most prolific serial stalker will be freed from jail next month and tracked by GPS after concerns from the Parole Board over his "appalling record" and the threat he still poses to public safety.
Glenn Green has been jailed 45 times and suffers from erotomania - believing someone, usually a stranger or high-profile person, is in love with them.
Green, who uses several aliases, has 201 convictions spanning 26 years.

Te Kaha resort in the Bay of Plenty.
The second set of receivers to take control of a Bay of Plenty resort in less than five years have been made two offers for the "luxury" beachfront complex, whose last owners still owe millions of dollars to creditors.
He was young, displaced and frustrated, and he wanted nothing more than to reunite with his mother in their native Somalia.
The 15-year-old boy had been arguing at home, and in the kind of impulsive move that teenagers make, he hopped a fence at San Jose International Airport last Sunday and clambered into a wheel well of a Hawaii-bound jetliner.
He survived the trip, and he has not spoken publicly about the ordeal.

Photos / AFP/AP
Retired archbishop Desmond Tutu has said he is happy Nelson Mandela is dead - so he does not have to see what South Africa's current leaders are doing to the country.
Since Jacob Zuma became president, Tutu has become increasingly critical of the African National Congress (ANC), which has held power in South Africa since the end of apartheid in 1994 - first under the leadership of Mandela.
"I didn't think there would be a disillusionment so soon," he told South Africa'sSunday Times, before adding: "I'm glad that Madiba is dead. I'm glad that most of these people are no longer alive to see this," referring to the slow pace of transformation.
The success of royal tours is not mere chance. They are planned, plotted and reconnoitred for up to a year in advance, and they stand or fall not on the royal family's skills, but on those of an unheralded team of back-room staff who fret over every detail, right down to the position of the sun in the sky.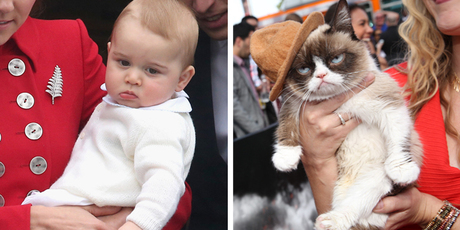 Speculation is rife that Kiwi sports star Sonny Bill Williams may be expecting a baby with his hitherto-secret wife, Alana Raffie.
Sydney's Sunday Telegraph reported yesterday that the Sydney-based pair wed secretly last year.
Late yesterday, attention was being drawn to a photo of Williams and his 20-year-old bride on his sonnybwilliams Instagram account.
It was captioned, "Movie time with mumsy #nightyo".
The photo was posted two weeks ago and fans of the 28-year-old league player were quick to call him out on the term. Many asked if Raffie was expecting a child.
- nzherald.co.nz, APNZ, NZ Herald, UK Independent