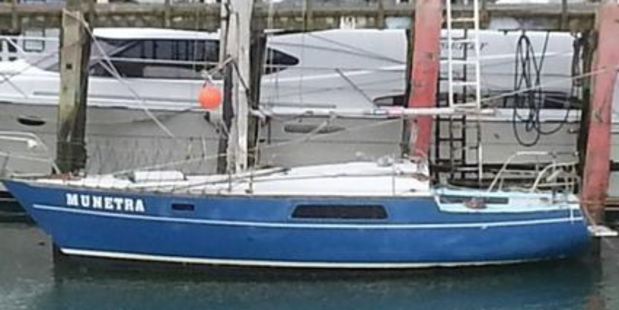 The German skipper of a yacht missing with two female crew on board set sail without telling anyone where he was going and ignored maritime safety instructions.
Police now hold grave fears for the trio on board the Munetra which was last heard from on April 16 when it made radio contact in rough weather off Centre Island.
The last person to speak to the 33-year-old skipper, Bluff Marine Radio operator Meri Leask, said the 7.5m craft was in "unsuitable waters" at the time.
Prospects of finding the vessel and those on board were "grim", she said.
"It didn't matter what you said. He just had his own way of doing things and refused to listen to any other advice."
The veteran radio operator told the skipper to take shelter alongside bigger vessels in seas being whipped up by strong easterly winds and when he arrived at a lodge on Preservation Inlet to advise Bluff authorities they had arrived safely.
But the Munetra never arrived and there had no been reported sightings from fishing fleet who were in the same area.
Leask said the skipper acted in a headstrong manner and disregarded basic safety advice.
He had left Bluff without filing travel plan and was using an inadequate VHF handheld radio as his only means of communication.
Leask said the alarm was raised this week when a friend of one of the female crew members reported the vessel overdue.
The skipper's employer was also concerned when he did not show up for work.
The coastguard had mounted two aerial searches in recent days with a fixed wing plane and a helicopter scouring the seas for signs of the craft.
A small search team would go out today combing the sea around the Mutton Bird Islands.
Police said they were still uncertain about the identities of the women on board the missing craft and would not be releasing their names until next of kin had been notified.