Beautiful mum with a kind heart is farewelled at big funeral after head- on truck smash.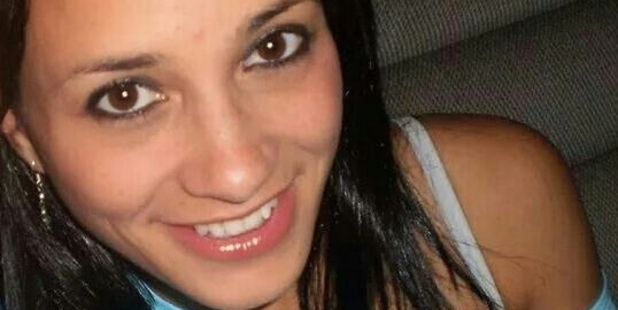 A young mother-of-four who "lived every day for her babies" was yesterday farewelled in a moving, tear-filled ceremony after she was killed on a notorious stretch of highway.
Hundreds of mourners filled a West Auckland funeral home to remember Lysette Brown and pay tribute to a woman described as a devoted mum with a beautiful heart.
The 27-year-old was driving north on the Coatesville-Riverhead Highway to her popular roadside coffee business, when she and a truck collided head-on.
Lysette was the fourth fatality on New Zealand roads during the recent Easter holiday period.
Devastated family members delivered teary, faltering eulogies recounting special memories. Her partner Blade read a poem in tribute to the woman he called his soulmate.
Sisters and friends spoke lovingly of the West Auckland beauty, saying she was a friend to many and made a mark on everyone she met.
"Whenever she walked into a room she lit it up," said sister Melissa. At her side, her young son could be heard gently prompting, "Don't cry, Mummy."
Brown's sisters said her four children - Kitana, Trinity, Nick and Taya - meant everything to her. And she worked hard to make sure they were well looked after. "Her children were her world."
Whenever she was apart from them she would be proudly showing friends and family the latest pictures and video footage of them.
"When you walked into her home the walls were filled with their photos. I always wondered why she didn't have any photos of herself because she was so beautiful."
The sisters said they would never let the youngsters forget their beautiful mother. "We will always talk to them about her and never let her memory be forgotten.
"She will always be here with us through her children."
Her parents, Vanessa and Albert, too distraught to stand in front of the packed congregation, had their eulogy read by Ranui Baptist Pastor Tai Taua.
Their eulogy told of Brown's accomplishments including her athletic prowess and academic skills.
She would later use these to become a personal trainer, working at Curves in New Lynn. And while she was employed at Telecom, she completed business studies before starting her Coffee Chick mobile espresso business.
Her aunt Michelle was thrilled when Lysette asked her to design the Coffee Chick artwork for her van.
"I still can't believe seeing the van so lovingly designed reduced to a crumpled, broken wreck on the back of the tow truck," Michelle said yesterday.