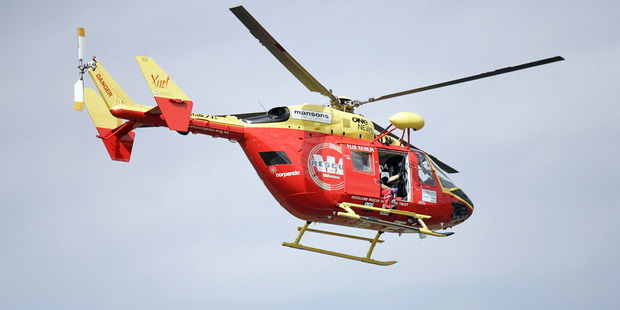 A man who died after the ute he was driving in rural North Canterbury rolled and crushed him yesterday morning has been named.
He was John Charles Percival, 56, of Christchurch.
Mr Percival was part of a three-man hunting party which had been accessing Macdonald Downs area.
His ute crushed him after it left the track and rolled several times down a steep hillside around 10am. Initial inquiries indicated Mr Percival had not been wearing a seat belt.
A 15-year-old male passenger also in the vehicle sustained minor injuries and was winched from the accident scene by the Christchurch based Westpac Rescue Helicopter.
Pilot Stuart Farquhar said the deceased man was thrown out of the vehicle and crushed as it rolled down the hill.
"The ute just slipped on a grassy road really and rolled then down the bank."
"We got a paramedic to the scene, he confirmed the death and had a look at the other patient who had also been in the vehicle that rolled down the hill,'' Mr Farquhar said.
"We winched the injured 15-year-old into the helicopter and took him back to the farmhouse where all the other emergency vehicles were.''
"The police went in afterwards by helicopter because the roads were too treacherous to drive in.''
The third member of the hunting party, aged 17, had been travelling on the deck of the vehicle and did not receive significant injuries.
The two teenagers were not related to Mr Percival, police said.
Police inquiries into Mr Percival's death were continuing.
Later that day, the Christchurch based Westpac Rescue Helicopter winched to men in their 30's to safety off North Head, in Akaroa peninsula, after they were caught out in a southerly front which came through around 5pm.
The pair had been kayak fishing and were caught out by rough seas which made it difficult to return to Gough Bay where they were staying.
They were forced to beach their kayaks on a remote and cliff lined section of the coast and then activated a personal locator beacon.
Conditions for rescue were made difficult by the proximity of the sheer cliff face and the Southerly wind, the crew said.
Neither of the kayakers rescued sustained any injuries, however were facing a long, cold night without shelter or warmth.
- APNZ