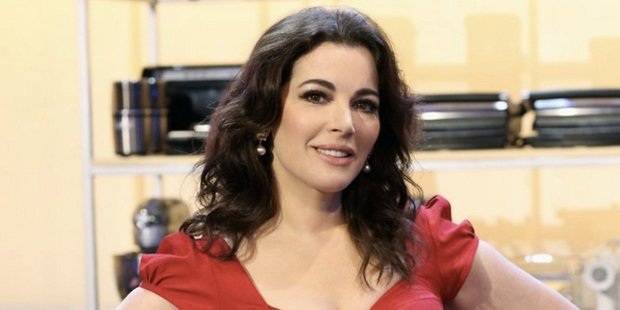 It would be a stretch to describe celebrity chef Nigella Lawson's encounters with American and New Zealand immigration authorities as Kafkaesque. (The term comes from the work of Prague-born writer Franz Kafka, and applies to a surreal and sinister sequence of events in which an individual is harried and thwarted by a faceless authority for no apparent reason.)
It's nevertheless troubling that Lawson's admission, under oath in a case in which she wasn't the defendant, of minor drug use may have led to her being barred from entering the United States, putting paid to her American TV career.
While it's true that America has enough drug users of its own - tens of millions - allowing one more in would hardly be the straw that breaks the camel's back. That particular camel's spine caved in years ago. It also seems anomalous that the authorities should act on a forced confession delivered in extraordinary circumstances while turning a deaf ear to the frequent, freely volunteered revelations of drug use from showbiz stars such as Miley Cyrus and Charlie Sheen.
Under New Zealand law anyone who has been denied entry by another country is ineligible for a visa. Lawson isn't in that category yet, because of the confusion surrounding the American stance. But if "her circumstances change" (Immigration Department-speak for "if the Yanks do ban her") she will have to rely on ministerial or official discretion to enter New Zealand, despite never having been charged with a crime.
In that eventuality, as the Herald's Claire Trevett pointed out this week, Lawson would effectively be deemed a less desirable visitor and attract more scrutiny than Jordan Belfort, the Wolf of Wall Street, who went to jail for ripping off investors to the tune of $200 million and did more drugs before breakfast than Lawson has taken in her entire life.
In the movie, Leonardo DiCaprio (as Belfort) summarised his intake thus: "On a daily basis I consume enough drugs to sedate Manhattan, Long Island and Queens for a month."
That a celebrity can be subjected to such treatment is a salutary reminder: even in democratic societies, a private citizen's encounters with officialdom can result in the nightmarish experiences we associate with authoritarian regimes.
In September 2011 a friend of mine, an academic at a Sydney university, made a short research trip to the US, as he'd done for many years. When Noel checked in at Seattle-Tacoma Airport to begin the journey home, he was arrested, handcuffed and taken to a federal detention centre. The arrest document was an extradition warrant for someone with the same (common) surname who was wanted for a crime committed in Ontario, Canada.
At this point, Noel made his only mistake. Knowing it was a ludicrous case of mistaken identity, he told his escorts that by ironic coincidence he'd studied in Ontario during the 1970s. Rather than appreciating the irony, the marshals took this as confirmation they'd got their man.
He was deprived of medicine he's obliged to take every day; a doctor asked him about his sex life and alcohol intake. Having acknowledged that he enjoyed a cold beer at sundown and a glass or two of wine with dinner, he was curtly advised that he was an alcoholic. He was put in solitary confinement and effectively left to rot. On day three he was allowed to make one call. He rang the Australian Consulate in San Francisco. It was closed.
It turned out that the US Customs and Border Protection database had somehow matched Noel's fingerprints with those of a swindler with the same name and year of birth who in 1982 had fleeced a bank out of $750,000 and hadn't been seen since.
The fact that Noel was 10cm taller than the fugitive and had different coloured eyes was deemed irrelevant.
Meanwhile in Sydney, Noel's wife and brother Larry, a lawyer, were becoming frantic. Larry hired a Seattle private eye who established that on the day Noel was to fly out, someone matching his description had been arrested at the airport. That same day (day five) an Australian Department of Foreign Affairs and Trade officer returned Larry's frequent calls: DFAT "wasn't concerned for [Noel's] whereabouts" but couldn't divulge further information without his permission.
Larry made contact with the court-appointed public defender and was able to prove that Noel was in Australia when the swindle took place. After six days, this Kafkaesque ordeal and cautionary tale came to a happy end.