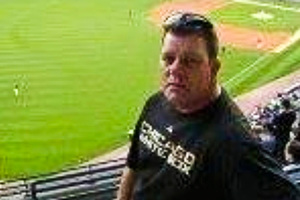 The fraud committed by an Auckland man who stole money from the sports club he chaired was only discovered when cheques he wrote to cover up his offending bounced, a court has been told.
Wayne Darryl Reeves, 52, of Henderson, today pleaded guilty in Waitakere District Court to the theft of $155,000 from Starling Park Sports Club.
He entered the plea at through his lawyer Frances Iggulden. A secondary charge of making a false bank cheque drawn from the club was withdrawn.
Starling Park Sports Club is a partnership between the Waitakere Bears Softball Club and the Ranui Swanson Football Club, based in a new sports club building opened in 2011.
According to the police summary of facts, the club received grants from the then Waitakere City Council, Auckland Council, the ASB Community Trust and the NZ Lotteries Grants Board worth around $3.6 million towards the construction of the new club after the original building was destroyed by fire.
The club's board, chaired by Reeves, was responsible for making all the payments towards the construction.
From 2007 to October 2013, Reeves was one of four signatories for the club's bank accounts.
Cheque payments from the club required two signatories and the court today heard Reeves would use his, and another fictitious signature to make fraudulent payments.
His actions were not discovered until October last year when the club could not meet progress payments owed to Wilkinson Civil, a contractor carrying out artificial turf work on a full-sized field and softball diamond.
Reeves wrote several personal cheques to try to conceal his offending but they bounced and the matter was brought to the attention of the club's board.
It was then that the extent of his offending was revealed, the police summary said.
Reeves was subsequently dismissed and police became involved. He was arrested last month.
Judge John Bergseng today convicted Reeves on a charge of theft by a person in a special relationship and remanded him on bail for sentencing in June.
He faces a maximum jail term of seven years.
- APNZ