Showers should not put people off, RSA says, while holidaymakers warned of delays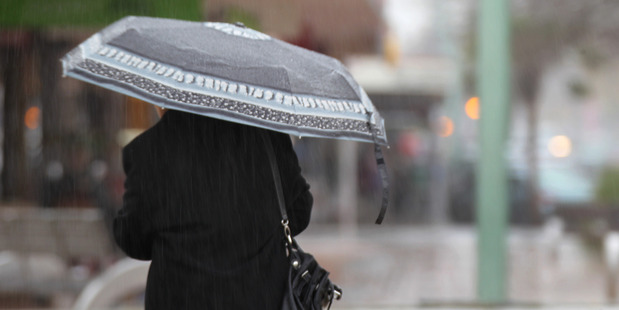 People paying their respects at Anzac Day dawn services can expect low cloud and rain in some parts of the country.
In Auckland the forecast is dry with areas of cloud, while patchy rain or drizzle is expected to remain in many of the other main centres.
RSA spokeswoman Rebecca Byrne said wet weather shouldn't affect the number of people who attend services too much.
"They tend to come out regardless," she said. "If the weather is particularly horrendous it might affect the numbers but you'll always get the veterans and their families."
Ms Byrne said RSA clubs are always warm and dry and welcoming to anyone who wants to get out of the rain after services.
MetService meteorologist John Law said a northwest flow means the east of the country will stay dry while the west is likely to get rain.
After the dawn services in the Waikato, patchy rain or drizzle will hang around, while the east of the North and South Islands will stay dry for most of the day.
A break between the front on Anzac Day and another arriving on Sunday means most of the country will be in for a fine Saturday.
That's good news for people wanting to attend a few extra events — like NZ International Comedy Festival, the popular Zirka Circus in Manukau and the V8 Supercars series in Pukekohe — before the end of what has been a 10-day holiday for many.
Meanwhile, those heading home from a long break are being urged to take extra care on the roads.
Delays are expected particularly at SH1 heading into Auckland from the north and south and around SH1 and SH2 near Coromandel.
"People have had the opportunity of an unusual break before the onset of winter — back-to-back long weekends combined with the school holidays means there will be a huge increase in traffic on the roads," said Transport Agency's National Highway manager Kathryn Musgrave.
"Congestion will be heaviest between mid-morning and late afternoon — that's the time of day to avoid if you can to reduce the risk of being caught in a long queue of slow moving traffic and having the children in the back seat getting restless and bored."
Long weekend weather
• Auckland: Cloudy tomorrow with a high of 22, morning showers clearing on Saturday, cloudy on Sunday.
• Hamilton: Cloud and a high of 21 tomorrow, morning showers will hang around on Saturday and turn to a cloudy Sunday.
• Tauranga: Cloudy periods and a high of 22 tomorrow. Morning showers then fine on Saturday and possible showers Sunday.
• Taupo: Fine with high of 24 tomorrow. Early showers and then fine on Saturday and fine Sunday.
• Wellington: Showers tomorrow clearing for a sunny Saturday with a high of 16, cloud moving in on Sunday.

- APNZ, NZ Herald