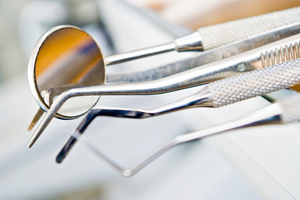 A dentist who treated patients after being suspended put the public at risk by continuing to practice without proper equipment needed in a medical emergency.
Dr Choonsik 'Andy' Moon has been censured, fined and faces a potential further suspension after being found guilty of professional misconduct by the Health Practitioners Disciplinary Tribunal (HPDT).
The decision from the HPDT brings more grief for the dentist, whose West Auckland surgery was set alight by his brother-in-law in 2007, killing a woman.
Dr Moon was stood down from the dentist profession in 2012 for breaching the Dental Council's Code of Practice in relation to failing to have equipment needed for a medical emergency.
Dr Moon didn't have an emergency kit, oxygen or drugs in his surgery and relied solely on dialling 111 and calling for an ambulance in the situation of a medical emergency.
The tribunal said Dr Moon showed no regard for the safety of the public by practising without the necessary equipment.
He was suspended from April 26, 2012 until May 8, 2012 when the Dental Council would confirm he was compliant with the Code of Practice.
Another dentist received a referral from Dr Moon during this period and reported it to the Dental Council. The Dental Council approached Dr Moon and he admitted to continuing to practise while suspended.
The tribunal found Dr Moon was guilty of professional misconduct by continuing to treat patients while suspended and censured him and fined him $5000 in March 2013. The decision was made public this week.
Dr Moon must undergo mentoring and study the ethics of dentistry or face a further one year suspension.
The tribunal found it would disadvantage his 11,000 patients, most of whom are Korean, for him to discontinue practising.
Dr Moon is bankrupt and currently working to pay back money owed to creditors. The Tribunal hoped if he continued to practice he could pay back those owed.
Dr Moon practises at Andy Moon Dental Surgery at Northcote and Toothcare West at Henderson, Auckland.
Chul Jun Cho set his brother-in-law's business alight after an argument about Dr Moon having a night out gambling with his partner Misook Kim - who died in the blaze on February 3, 2007.
Ms Kim worked at the Toothcare West dental surgery with Dr Moon.
Cho was found guilty of murder, and sentenced to life in prison in 2008.
- APNZ