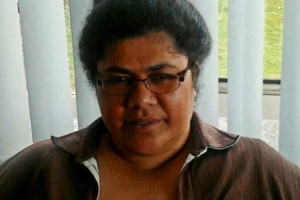 Police investigating a fatal west Auckland car crash are looking into whether one car cutting off another began a deadly chain of events.
But police say they are not willing to speculate that road rage led to the death of Alofaifo Afaese, 40, of Helensville.
She died when the Mitsubishi Pajero in which she was travelling in with her husband and children was involved in a head-on collision with a Subaru on State Highway 16 west of Kumeu.
Police said witnesses to the crash about 7pm on Thursday reported seeing a green Honda CRV and a black Mitsubishi Pajero travelling along SH16 towards Kumeu.
Witnesses told police one of the vehicles may have cut the other off several minutes earlier, and investigators are considering whether that sparked a chain of events that led to the crash.
"Other motorists may have witnessed this, and don't realise that they hold an important clue into helping us determine how this terrible event happened,'' said Inspector Mark Fergus, Waitemata road policing manager.
Mrs Afaese's husband, who was driving, has now been released from hospital, as has one of their children. Another two children remain in Starship Hospital in a stable condition.
The Afaese family is being supported by Victim Support.
The serious crash unit is also investigating the death of a 27 year-old woman in Riverhead yesterday morning.
Lysette Michelle Brown, of Whenuapai, was killed after her vehicle and a truck collided on the Coatesville Riverhead Highway.
"The truck driver is being spoken to by police, and it will be at least several weeks before we establish exactly how this crash happened,'' Mr Fergus said.
"What we can say though is that our thoughts are with both families of the women who died and our sympathies are with them at this terrible time.
"No-one who hops in a car expects their journey to end this way and I have no doubt that both of these awful outcomes will remind anyone who gets behind the wheel that we all need to take greater care on our roads.''
Meanwhile, one person has been seriously injured in a two-car crash on the road between Paeroa and Kopu in Waikato today.
Emergency services, including two Auckland Rescue Helicopter Trust choppers, were called to the crash on State Highway 26, near Komata Reefs Rd, at 10.45am.
One middle aged man was flown to Waikato Hospital in a critical condition with a serious knee injury.
A woman in her 60s was also flown to hospital in a serious condition.
* Anyone with information about the Kumeu crash can call the Waitemata police serious crash unit on 09 481 0345.
- APNZ