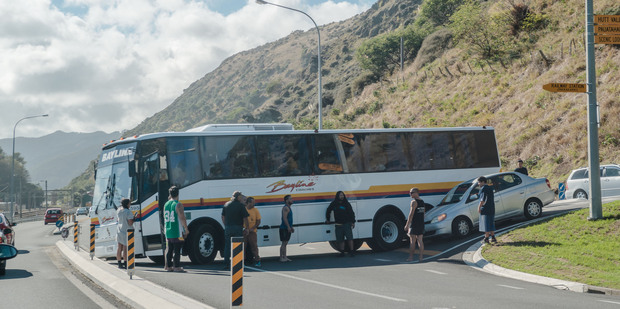 A bus managed to block Easter traffic and trains on State Highway One at Paekakariki on the Kapiti Coast today.
Wellington Police say the bus came down Paekakariki Hill Road, tried to turn left southbound, and got jammed in the roundabout around noon today.
Police, ambulance and a tow truck were sent to the scene, and northbound traffic was redirected down Ames Street, and then back towards the main road.