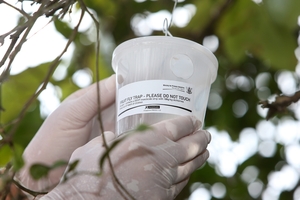 Restrictions on fruit and vegetable movements in Whangarei have been lifted, after two weeks of monitoring for Queensland fruit flies.
The Ministry for Primary Industries launched the operation after one of the insects was found in a surveillance trap.
It's been an expensive business, costing around $1.5 million.
MPI operations chief Andrew Coleman says it involved moving an entire fruit inspection laboratory in from Auckland.