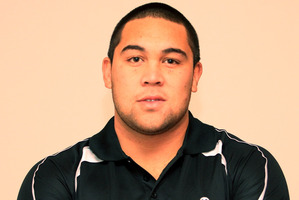 A former ITM rugby player will face a judiciary hearing this week for punching a referee in the head during a club game.
Former Hawkes Bay prop Whetu Barber allegedly punched referee Mark Ray while playing for Otorohanga against Morrinsville in a second grade fixture on Good Friday.
Waikato Rugby Union operations manager Bill Heslop said the referee was "shaken and upset" but didn't need medical treatment.
"A referee has been punched in the head and I would struggle to find any excuse for that ... we are giving him as much support as we can."
Otorohanga Rugby Football Club president Paul McConnell said the incident would be investigated.
Morrinsville Sports and Rugby Club president Warwick Steffert, who was at the ground, said Barber was yellow-carded for elbowing a player and then red-carded for talking back to the referee.
"He started to walk off, and then he came back and clocked him."
Spectators rushed onto the field, but the referee was able to continue the game, which was won 24-0 by Otorohanga.
Senior Sergeant Rupert Friend, of Hamilton, said police were not called to the field.
Barber faces a lengthy ban if the judiciary hearing finds him guilty.