Crown seeks to overturn judge's acquittal ruling on sex charges.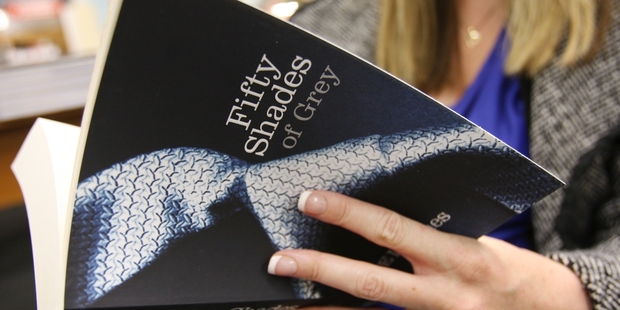 A case which could have come from the pages of E. L. James' erotic novel Fifty Shades of Grey will go to the Court of Appeal next month after a judge stopped it midway through trial.
The Crown Law Office is contesting a decision by New Plymouth District Court Judge Allan Roberts to dismiss six sexual violation charges against a Stratford man after a series of masked sexual liaisons with his ex-wife.
Describing it as one of the most bizarre cases he had seen, the man's lawyer Paul Keegan said he would fight to have the judge's decision upheld.
The man, who has name suppression, was cleared of two rape and four unlawful sexual connection charges last November after the judge dismissed the trial before the defence started its case.
Now, the man is hoping the appeal hearing will bring an end to an embarrassing legal nightmare.
He recently got engaged to a new partner.
"I'm pretty gutted," he told the Herald on Sunday.
"I knew there was a possibility of [the appeal] happening at the end of last year's trial but didn't worry about it too much until my lawyer told me about it a few days ago."
He said that since the trial he had become engaged to his partner, who was at his side throughout the court case.
"I'm just trying to get on with my life."
He described the Crown move as "a pretty big call".
"They've got to say the judge got it wrong."
Keegan said the Crown believed the judge was wrong to stop the case mid-trial and the matter should have gone to the jury.
"We're saying that [the prosecution] was so hopeless and useless and her credibility was so shot and that the judge did the right thing."
Keegan claimed the woman knew the man hidden beneath the balaclava was her estranged husband despite her wearing a blindfold and he not being a younger mystery man she had met through a series of anonymous text messages.
"She was very much a fan of Fifty Shades of Grey - the great work of fiction that it is - and had a copy of it by her bed alongside a number of generic novels that it spawned, and he sort of played to that."
The case will be heard at the Court of Appeal in Wellington on May 6.