Wild weather leaves trail of damage, disruption and insurance claims - and a lengthy clean-up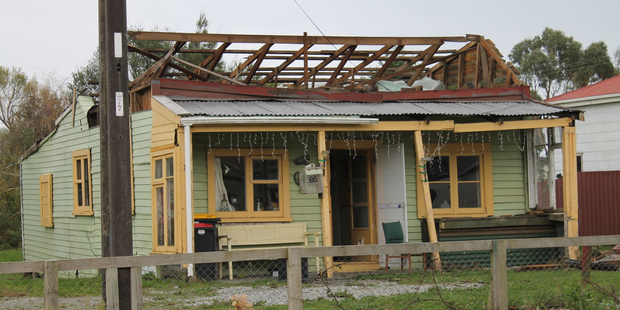 Motorists around the top of the South Island should take care on the roads, with slips and flooding from yesterday's stormy weather still causing problems.
Nelson Tasman Civil Defence and Emergency Management group said State Highway 60 over the Takaka Hill was now open, after being closed last yesterday due to flooding.
While all roads in Golden Bay were open, motorists needed to watch out for minor slips and surface flooding, the group said.
All river levels were also receding, and all roads in Nelson were also open, the group said.
In Tasman, several roads remain closed in places due to storm damage.
These included:
* Riwaka Valley Rd - slips and washouts being attended to, closed at the ford with no access to the resurgence.
* Graham Valley Rd South Branch - closed from intersection with north branch road, expect four-wheel-drive access from end of day. Only residents will be permitted. The Department of Conservation section to Flora Carpark is expected to be closed for several weeks.
* Graham Valley Rd North Branch - ford closed, waiting for water to drop, will be closed until tomorrow.
* Tapawera Baton Road - closed from Phillips Rd. One lane expected to reopen by end of day
* Wangapeka River Road - closed from 5km mark, expected to reopen end of day
* Peach Island Road - access bridge is closed waiting for river level to drop
Earlier people around Christchurch were advised to watch out for potholes, debris and surface water following yesterday's extreme weather.
Ex-tropical cyclone Ita caused flooding, land slips, road blockages and power outages around the city.
The main road to Akaroa from Little River also remains impassable due to slips.
The Christchurch City Council said this morning workers were out across the city managing the effects of the storm.
"People travelling are asked to take extra care and be vigilant for debris and potholes that may have been caused by rain and surface water.''
View: Floods, slips in Christchurch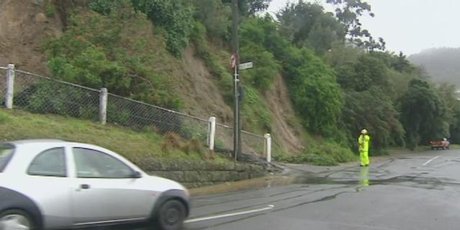 Those in hillside areas should look out for signs of land instability, including cracking to land, buildings, driveways and paths and rockfalls, it said.
While the water supply has been restored to Lyttelton following a burst water pipe supplying the Quarry Reservoir, Banks Peninsula residents have been asked to conserve water as the storm could have effected water quality in local streams.
Residents should also avoid coming into contact with flood water, as it could be contaminated, the council said.
***
Anyone with concerns can call the Christchurch City Council on (03) 941 8999 or 0800 800 169.
In Otago, welfare centres were set up last night in four North Otago towns along State Highway 1 to provide accommodation and food for motorists trapped by flood waters.
Long queues of traffic built up either side of Maheno when the Kakanui River burst its banks yesterday afternoon, forcing authorities to close SH1 at Maheno.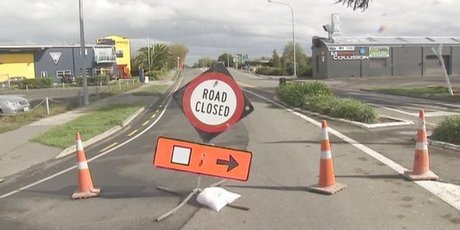 Waitaki District Council emergency services manager Chris Raine said four welfare centres accommodating up to 400 people, were established last night when it became clear there would be no way through for vehicles over night.
The centres were at the Palmerston Child Care Centre, Hampden Hall, Maheno Hall, and at St Kevin's College, Waitaki Boys' High School and Waitaki Girls' High School, in Oamaru, which have boarding accommodation and kitchens.
Southern District Command Centre deployment co-ordinator Senior Sergeant Brian Benn, of Dunedin, said traffic was initially diverted along the coast road, but one of the bridges at Kakanui was a single lane bridge and there were concerns about its structural stability. So it too was closed.
"It's been very frustrating for people travelling north and south of Oamaru.
"There's some big queues there. I'm sure that's frustrated quite a few people.''
The heavy rain, which got Easter off to a sodden start, is expected to ease today, but Otago Regional Council (ORC) flood managers say the worst may be yet to come.
The deep low from ex-Cyclone Ita, which sat west of New Zealand yesterday, is expected to weaken and move across the lower South Island tonight.
The MetService lifted its severe weather warnings for Dunedin and North Otago at 5.30pm yesterday, but ORC flood managers have advised many Otago rivers remain high, and are likely to stay high for the next few days.
- additional reporting from the Otago Daily Times
- APNZ