Here are the top news stories today, upcoming events and the stories that will be talked about tomorrow.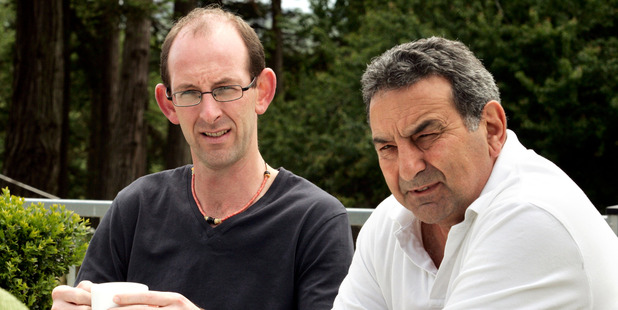 Ugly weather is continuing to crash into the country today, but MetService says it is due to ease over the Easter weekend.
The atrocious conditions are being fuelled by ex-cyclone Ita, which is battering Northland and Auckland as it sweeps down the country.
Winds gusted up to 98kp/h on the Auckland Harbour Bridge, there was surface flooding on sections of the city's motorway network, and debris littered rural state highways in both regions, New Zealand Transport Agency said.
Reader photos: Wild weather hits NZ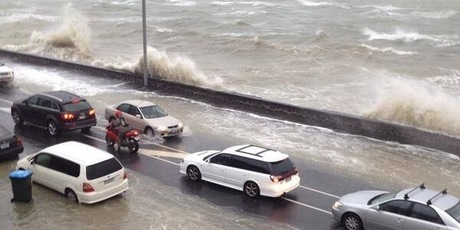 Joe Karam has been awarded $535,000 in a defamation case against two men who launched an "all-out assault" on his reputation because of his support for David Bain.
The online comments by Kent Parker and Victor Purkiss accused Mr Karam of being dishonest in his motivations for helping Mr Bain after he was cleared in 2009 of murdering five members of his family.

Photo / Dean Purcell
Executive salaries are a contentious subject but The Warehouse Group boss Mark Powell - who received $1.7 million in base and performance pay in the firm's last financial year - wasn't afraid to speak candidly about his pay packet with business journalists in Auckland last week.
"I'm not comfortable with it," Powell said.
"How much should a CEO earn? I earn a ridiculous amount of money ... what is the right amount of money?"
The man charged with the murder of Wellington mother Mei Fan, 37, is her estranged husband Michael Preston.
Preston, 59, was arrested and charged with Ms Fan's murder yesterday. He was also charged with breach of a protection order in relation to the fatal November attack.
He appeared in the Wellington District Court before Judge Kevin Glubb today.
The alleged owners of four dogs that attacked a 7-year-old girl in Murupara can finally be named.
Charlotte Boyt, 31, and Gareth Clive Boyt, 35, both of Murupara, appeared in the Rotorua District Court this morning. They are charged with owning a dog which causes serious injury, an offence under Section 58 of the Dog Control Act.

Photo / AP
Oscar Pistorius' lawyers tried to roll back the prosecution's momentum at his murder trial following the star athlete's shaky testimony, presenting a forensic expert who quickly found his own credentials and findings sharply questioned.

Photo / AP
Ukraine's armed forces and government suffered a public humiliation yesterday after pro-Russian separatists seized six of their armoured personnel vehicles and paraded them through the streets.
Shouts of "Russia! Russia!" from crowds gathered in the rebel-held eastern Ukrainian town of Slavyansk greeted the vehicles as they drove past the town hall.
The sister of a murdered south Auckland man knew she had to face her brother's killer to see what his features revealed.

Gail Lees. Photo / Greg Bowker
Richard John Lees' life ended violently in October 2012. He was murdered by a neighbour, Kaveinga Helotu Lavemai, looking to steal items to pay a drug debt worth less than $100.
Lavemai was yesterday jailed for life, with a minimum non-parole period of 17 years. In the High Court at Auckland, Mr Lees' sister Gail Lees stood and stared straight at Lavemai as she read an emotional victim impact statement that called her brother's killer a "manipulative, murderous leech to society".
According to reports in The Sun newspaper the girl became pregnant while at primary school, shortly after beginning a relationship with a 13-year-old boy who lives near her home in London.
The couple have the lowest combined age of any British parents in history.
According to reports the 12-year-old girl, who currently lives with her mother - who at 27 is the UK's youngest ever grandmother, will return to school in September.
Lorde has given up the $10,000 that came with her winning this year's Taite Music Prize and asked the cash be split among the other nominees, saying people are sick of her winning ways.
Watch: Lorde wins Taite Music Prize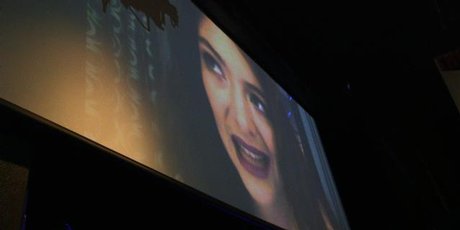 The Taite, which is backed by Independent Music New Zealand and named after late music journalist Dylan Taite, awards the money to the maker of a local album that its judging panel decides is the best local release of the past year.
- nzherald.co.nz, APNZ, AP, UK Independent