Duke and Duchess perform last duties on NZ tour before departing for Sydney.
The sun finally shone on the Duke and Duchess of Cambridge for the last public appearance of their 10-day visit to New Zealand.
Rain has seemingly followed the royal couple on every walkabout of their tour, and yesterday's event at Wellington's Civic Square looked likely to follow suit, with steady rain falling in the capital for most of the morning. But within half an hour of their arrival around 11.30am, the rain stopped and the sun came out.
Watch: Royal visit: Farewell to the royals
William and Kate were greeted with loud cheers from the thousands gathered at the square, some of whom had been waiting for their arrival since before daybreak.
Accompanied by Wellington Mayor Celia Wade-Brown, they stopped to chat.
The couple then signed a visitors book at the Wellington Town Hall before taking their time to greet people in the sunshine, enjoying the chance to meet people without needing an umbrella.
One fan asked Prince William, dressed in a navy suit and red tie, when he would be having another baby, to which he replied: "Oh, you never know, give it time."
The Duchess - wearing a navy blue tweed suit by New Zealand designer Rebecca Taylor and navy suede Alexander McQueen pumps - chatted mainly to children.
Watch: Royal visit: Police 'puppy time'
One little girl who caught both royals' attention was Upper Hutt 11-month-old Ruby Cate Blitz, who was wearing a T-shirt that read "Marry me George".
William chatted to Ruby's parents and asked for her name, telling them: "She's absolutely beautiful".
Kate was standing nearby, and William called his wife over. Ruby's mother said she was "just fizzing" after the Duchess also said Ruby was beautiful.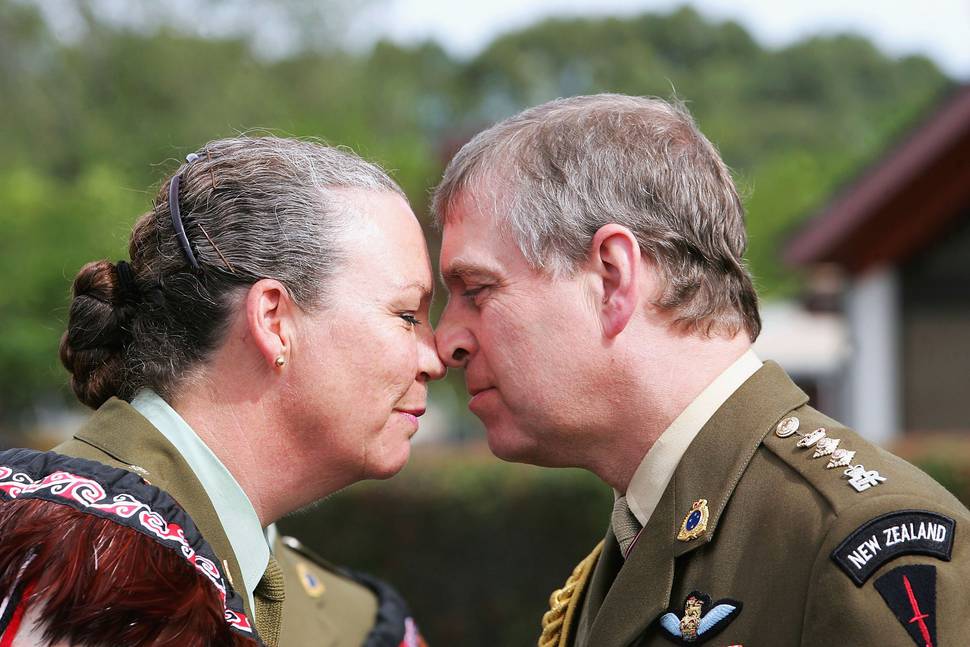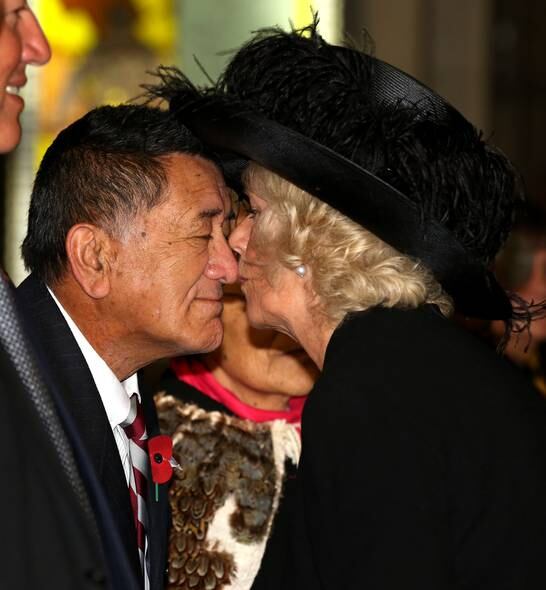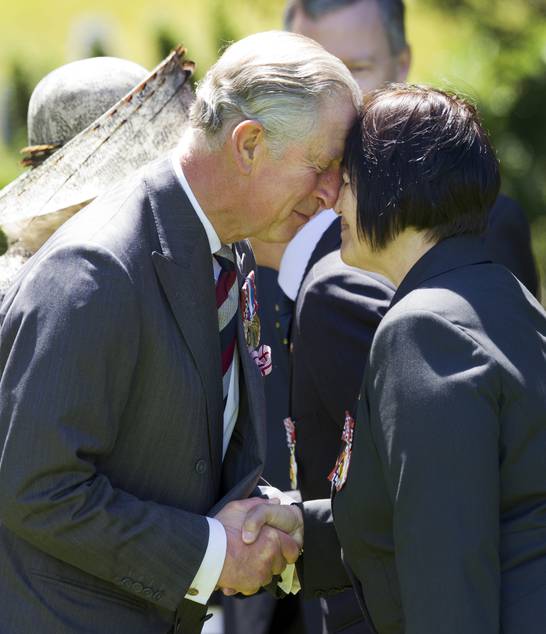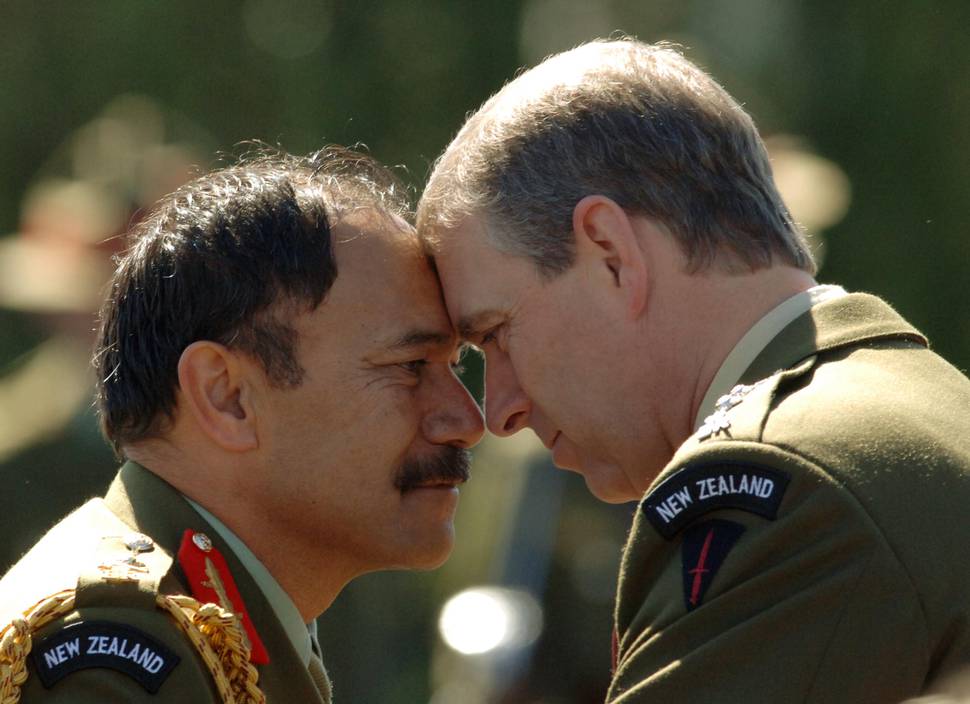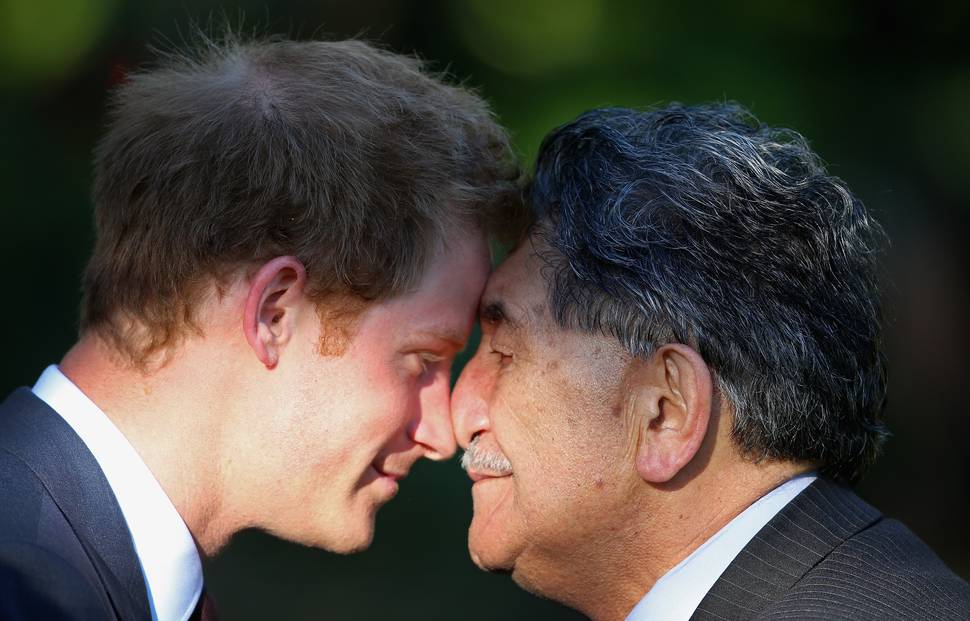 At the Royal New Zealand Police College in Porirua earlier in the morning, hundreds of royal fans waited patiently in the rain before they were met with a karakia by the police kapa haka group.
The Duke and Duchess were sheltered by umbrellas as the heavens opened at the grounds. They were met by Police Commissioner Mike Bush, Deputy Commissioner Viv Rickard and Assistant Commissioner Mike Rusbatch.
William and Kate took time at the Memorial Wall to acknowledge police killed on duty and laid a wreath at the wall. They then headed to the police gymnasium for a demonstration by some of the staff. They also took time to meet young police dogs and the dogs' foster families.
Gallry: Royal visit: Final farewell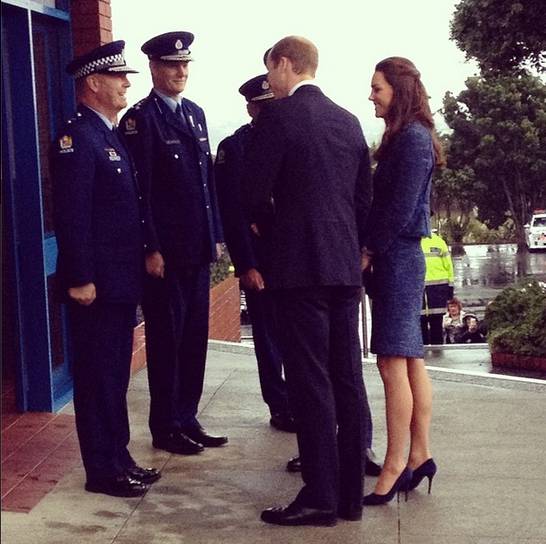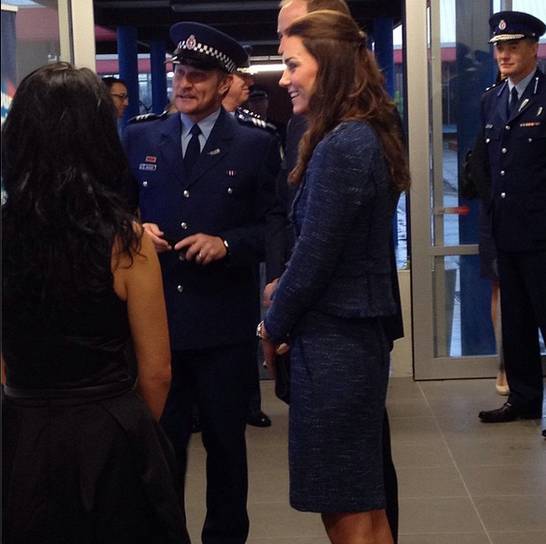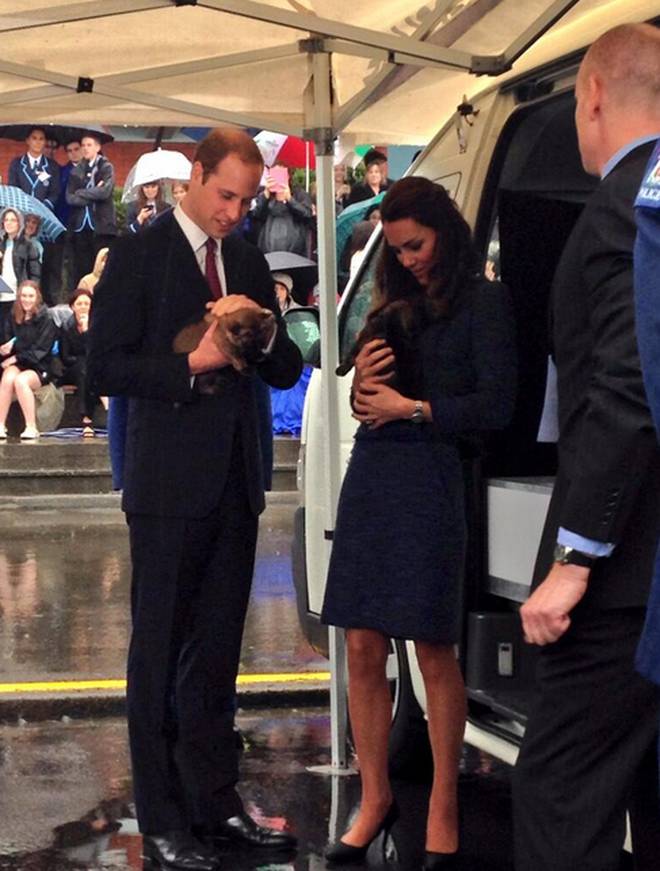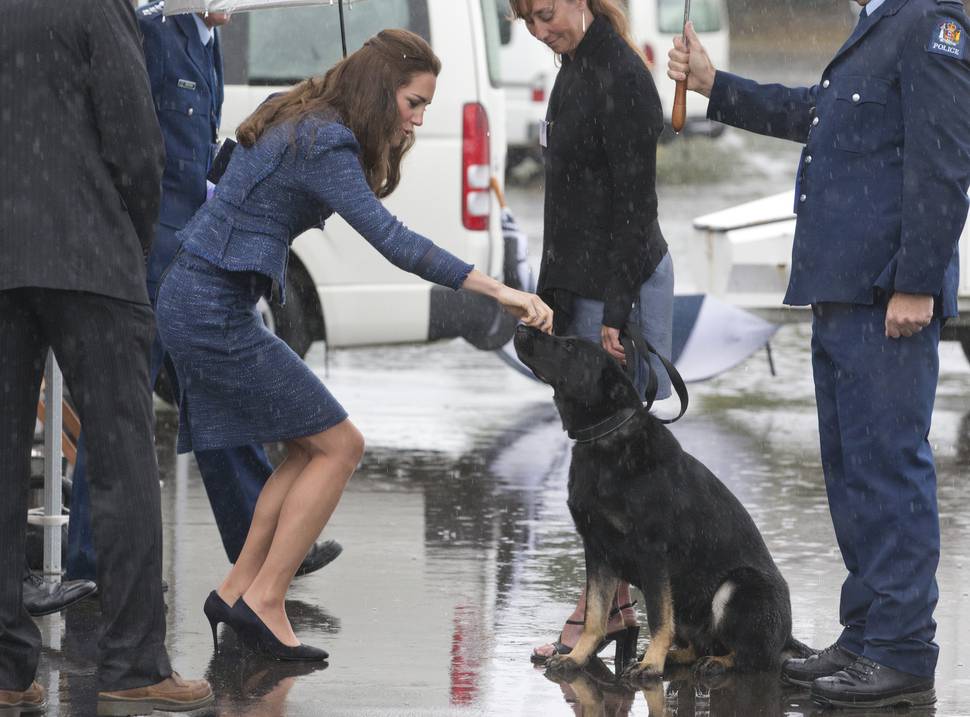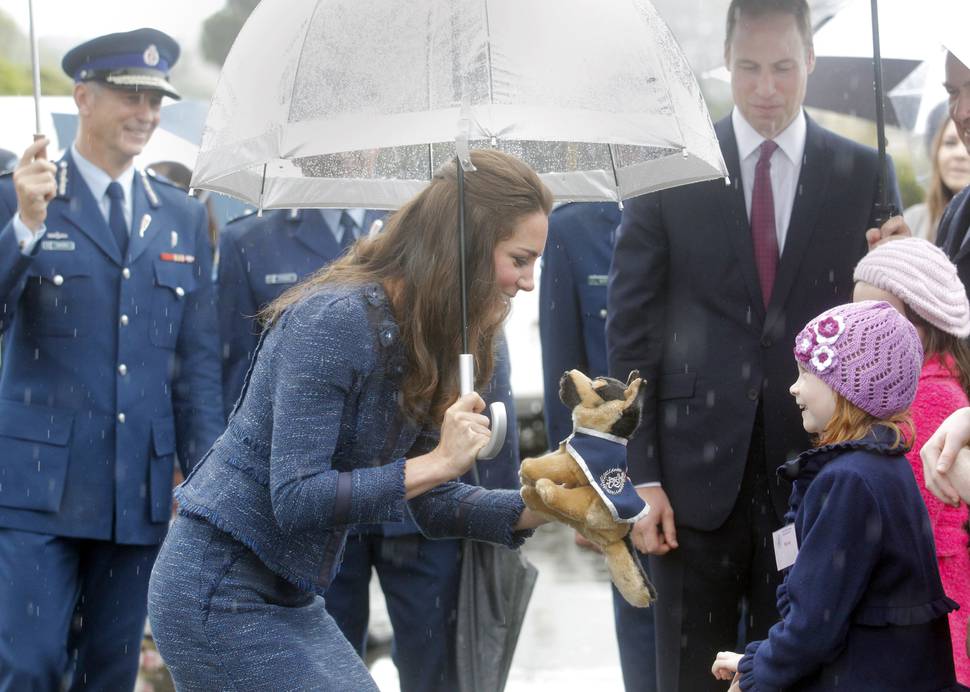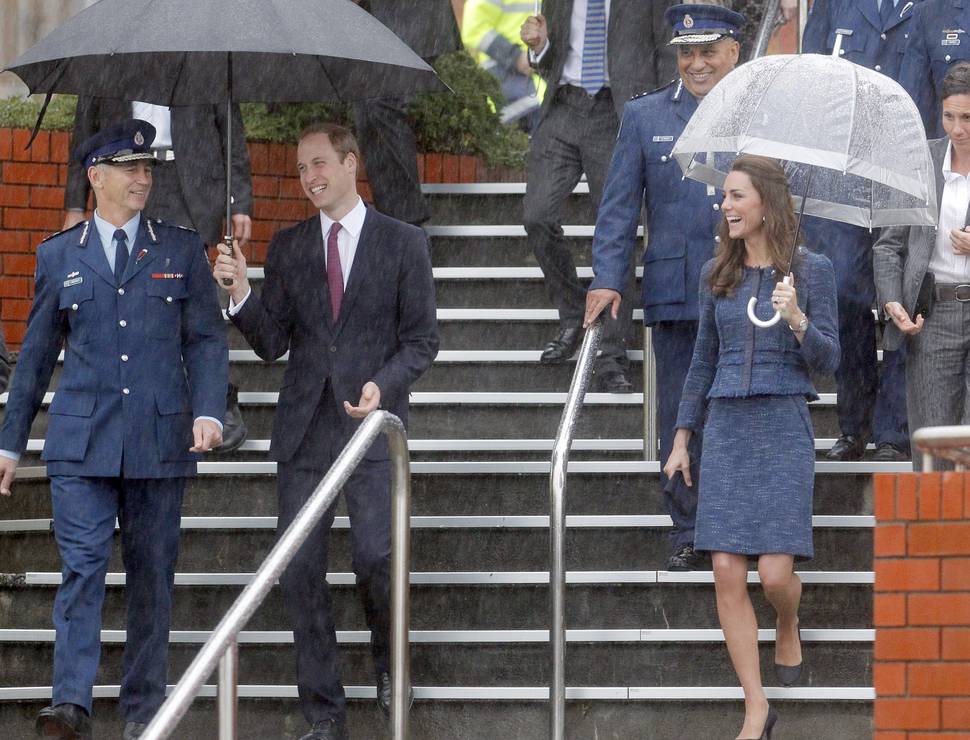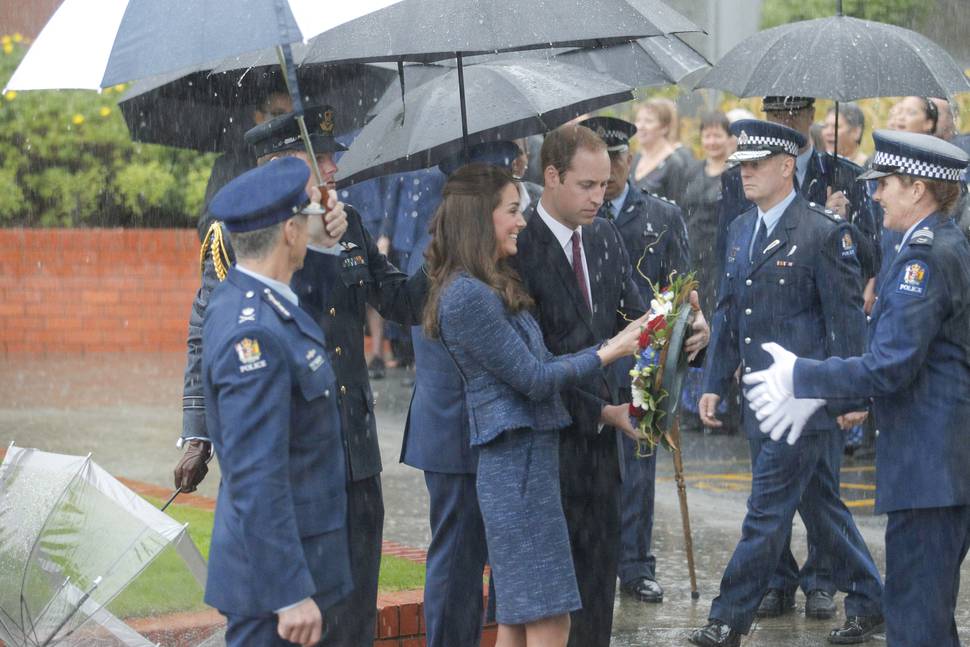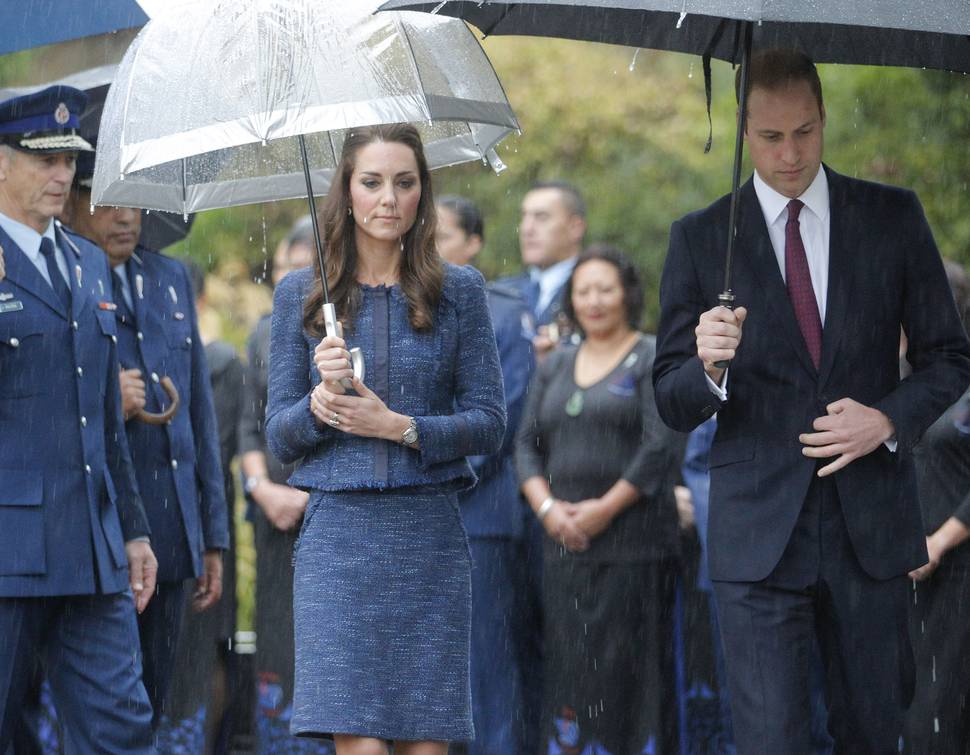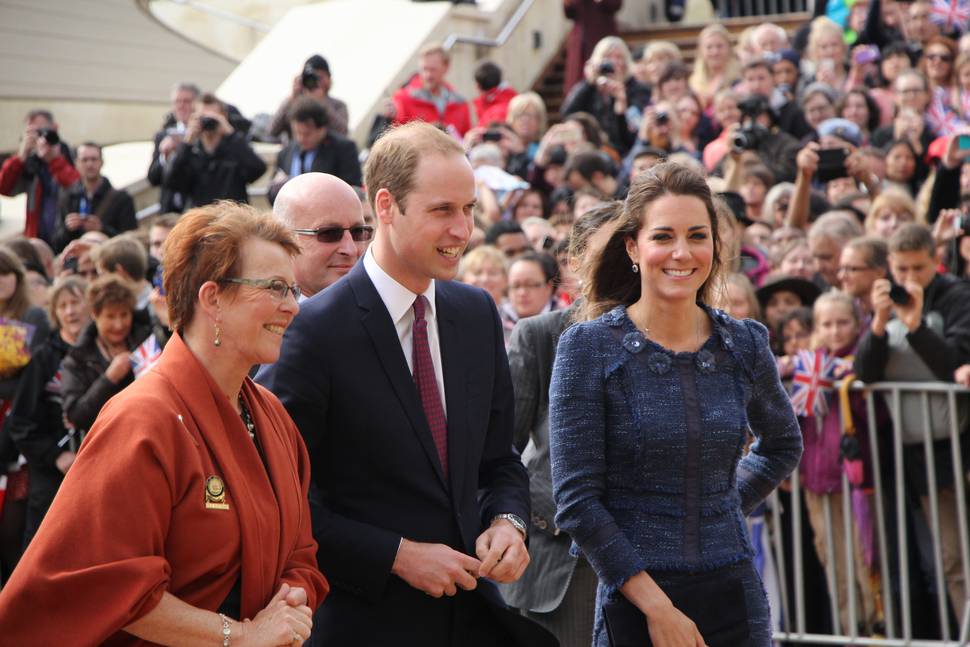 "Who's this then," asked the Duchess as she was introduced to Winta, a German Shepherd puppy fostered by the Weallean family.
She was particularly concerned about the dogs' eating habits.
"Do they eat all your shoes?" she asked.
On the way to sign the visitors' book, William was shown a photo of his father Prince Charles opening the college in 1981.
"Look at the sunshine," he said.
Watch: Touring Royals play cricket
The couple and Prince George left Wellington Airport for Sydney for the Australian leg of their tour. The Royal Australian Air Force plane took off at 1.11pm.
At Sydney Airport, the family emerged onto the tarmac to be greeted by sunshine, a bit of wind and the Governor-General, Prime Minister, the NSW Governor, and the waiting media.
Kate, who favoured jewelled-coloured coats in New Zealand, wore a short-sleeved, form-fitting, buttercup yellow dress by Serbian-born, London-based designer Roksanda Ilinic as she carried George down the steps. William opted for a classic navy suit.
George, in a spotless white smocked romper suit, was again a star, seemingly trying to shake hands with the Governor-General's wife. The 8-month-old was handed off to his father but took little interest in the gathered dignitaries.
- Additional reporting AAP