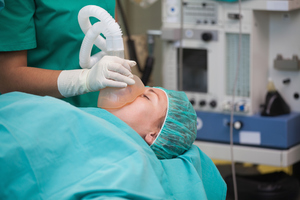 A doctor training to be an anaesthetist has been censured and suspended from practice after being charged with professional misconduct over her struggles with alcoholism.
Doctor Phoebe Rose Streat, who goes by the name Rose, was found guilty of professional misconduct at the Health Practitioners Disciplinary Tribunal in Auckland today. She was not present and was not represented at the tribunal hearing, and failed to engage in the process despite 13 attempts to reach her by the professional conduct committee (PCC).
Today she was censured, suspended from practice for three months and ordered to pay $15,600 to PCC and the tribunal.
Upon her return to practice, for three years Dr Streat must abstain from alcohol, submit to two breathalyser tests each day, be supervised at work and attend an addiction support network all monitored by the Medical Council Health Committee.
One charge was brought after it was revealed Dr Streat pleaded guilty to driving drunk in August 2012.
The second charge was a cumulative charge of professional misconduct after she was found to be drinking alcohol, after signing a contract saying she would abstain, lied about drinking, failed to disclose the drink-driving charge and failed to engage in the PCC inquiry.
Dr Streat had been re-admitted to the Auckland District Health Board (ADHB) trainee anaesthetist programme in February last year on the condition that she consumed no alcohol inside or outside the workplace after an incident in 2008 when she was drunk at work.
Supervisor of Training for Australian and New Zealand College of Anaesthetists (ANZCA) Doctor Sarah Nicolson told the tribunal she escorted Dr Streat out of an operating theatre at Auckland City Hospital when she could smell alcohol on her breath and she appeared drunk in August 2008.
Dr Streat moved to Australia after not sitting her final exams with ANZCA.
In September 2012 she approached ADHB, saying she was now sober and ready to return to the trainee programme.
She did not tell anyone she was facing a charge of drink-driving at the same time.
The tribunal heard evidence from the clinical director of anaesthesia for ADHB Dr Charles Bradfield of how he felt it was necessary to take steps to protect other staff and patients from Dr Streat's condition.
He told the tribunal how Dr Streat let her colleagues know that she had an alcohol problem, that she was now sober and was ready to return to work.
Dr Bradfield drew up a contract that would ensure Dr Streat was breathalysed before each shift and at a midway point during the shift.
Six days after she started back at work, Dr Streat failed a breathalyser test.
"I was incredulous that she had failed the test, and initially wondered whether there was something wrong with the breathalyser, so I repeated the test," Dr Bradfield said.
The second test also returned positive.
"Throughout this, Dr Streat absolutely denied to my face that she had been drinking."
Dr Streat was stood down and invited to attend a disciplinary meeting. She resigned from work on March 6, saying the positive test came as a shock to her, and she admitted to having consumed three drinks the night before the positive test was taken.
- APNZ