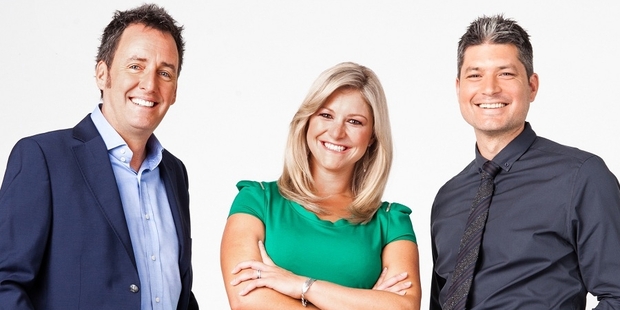 The last of Seven Sharp's original hosts has quit - turning his back on current affairs for comedy.
Jesse Mulligan, who joined Greg Boyed and Alison Mau as the original hosts of the TVNZ current affairs programme last year, has announced he will be leaving the show.
Video: Seven Sharp's last original host quits

On the programme last night, Mulligan reported on the blood moon phenomenon which, weather permitting, may be seen around the country tonight.
Referring to biblical references about a blood moon prophesising the coming apocalypse, or the end of the world, Mulligan said: "Talk about the end of the world - no, not really - this is going to be my last week on Seven Sharp.
"I'm very sad to have to report that. I love this show and I love working on it. But it's time for me to move on to some new challenges. So Thursday's going to be my last show. I'll have more to say about it then."
He thanked fellow co-hosts Toni Street and Mike Hosking and wished them the best, before getting back into the jokes. "I'm a bit nervous, actually. I feel like I'm giving a break-up speech. But I just need you guys to know, it's not you, it's me."
In a statement released by TVNZ later last night, Mulligan revealed he would be going back to his comedy roots. A replacement will not be sought.