Residents fear development will spoil park and lead to more alcohol-related problems.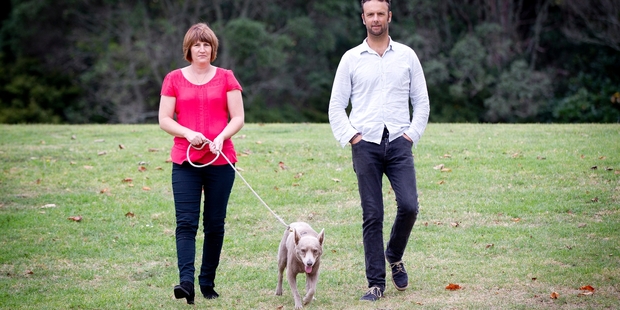 Residents are battling a plan for a $2 million artificial sports field in their Auckland suburban park, saying it will spoil its looks, fence off a big area from the public and create more problems with drinking and disorder.
The Fowlds Park site gained Albert-Eden Local Board approval last week - highlighting tensions between park neighbours and sporting groups in several parts of Auckland over all-weather surfaces boosting play and training time in established parks.
"It's crunch time in Albert-Eden, because it has the biggest shortfall in sports fields," said board chairman Peter Haynes.
"Tough decisions and pressures are on us. We have to consider the needs of everybody in our area and elsewhere when there is a limited supply of open space."
The board already had a stoush with the community around the smaller Nixon Park in nearby Kingsland, which is also on the Auckland Council's sports field capacity works list for 2014-15.
Kingsland residents say that building artificial turf on their limited space will effectively "privatise" two-thirds of the grass for use by formal sport.
Board approval for Nixon's mixed-use playing field has gone on hold, pending consultation and changes to the park management plan.
However, the plan for Fowlds Park - long used for league and softball - is heading for a planning commissioner's resource consent hearing.
In response to angry residents' calls, the board has offered to investigate night-time closure of car parks and roads through the park; forming a community liaison group to meet regularly; and to turn a 4m-high retaining wall along one side of the new field into a "green wall".
Brewster Ave residents of 14 years, Helen and Steve Coyte, said many residents knew nothing about the project until it was approved.
They had concerns that drinking alcohol and disorderly behaviour in the park after games would get worse if the new pitch was used for training and games seven days a week until 10.30pm. "It seems the council has taken a blanket approach to improving sports parks in the entire Auckland area with no thought to the individual merits of each park."
Jeremy Galvin, of Brewster Ave, said the pitch was inappropriate.
The field and a 4m-high retaining wall would be "a terrible eyesore and totally destroy the aesthetic integrity and geography of the park".
He said the park's beauty should be retained for the families in the local and larger community and instead the existing three fields be improved with better drainage.
Malvern Rd resident Brian Carter is arguing with council officials over whether the park management plan allows for occasional Sunday use rather than regular Sunday use, which is what would result if an artificial turf was installed.
Another resident said she thought residents supported the sports that had used the park for many years continuing to enjoy it but did not want a field fenced off from other users, such as recreational and dog walkers and fitness devotees.