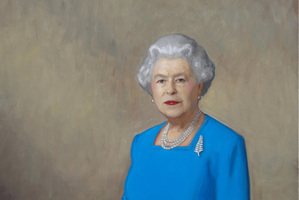 Prince William unveiled a portrait of his grandmother, the Queen, at a state reception at Government House in Wellington tonight.
The painting, by New Zealand artist Nick Cuthell, was commissioned for the New Zealand Portrait Gallery.
In a rare move, the Queen had a personal sitting with Cuthell and allowed him an hour at Buckingham Palace to set lighting and do preliminary work.
The Queen is depicted in a simple blue day dress and wearing the silver fern brooch which she has loaned to the Duchess of Cambridge for her New Zealand tour.
"It's a tremendous honour that Her Majesty has allowed the NZ Portrait Gallery this unique opportunity to paint her from life rather than photographs, which is now more usual,'' gallery chairman of trustees Keith Ovenden said.
Cuthell said while an hour wasn't a long time, "it was infinitely better than no time at all''.
During that time he mostly worked on doing a head study. sketching in oils.
"And that's just really...to capture her expressions, to see what she looks like when she's just about to smile and to also just to establish a feeling about the human being that's before you - that kind of one-on-one time is essential.''
Cuthell felt the Queen was extremely intelligent, funny and "extremely elegant''.
"She just looked fantastic, which made my job that much easier.''
The pair chatted during the sitting ``about all sorts of things ... she was extremely funny and astute'', Cuthell said.
The Queen had a look at the draft before leaving. ``She sort of nodded and went `oh right','' Cuthell said.
The sitting was in October and Cuthell put the finishing touches on the portrait last week.
"It was a relief,'' he said.
Cuthell believed an image had been sent to the Palace, but he understood the official stance was to not comment on portraits.
"But I hope she likes it.''
Cuthell was at Government House tonight for the unveiling, ``just in case anything goes wrong''.
The portrait will be hung as part of the permanent collection in the gallery's home in Shed 11 on Queen's Wharf and available for public viewing from Saturday.
Cuthell, a regular finalist in the biennial Adam Portrait Award, spends his time between New Zealand and London.
The portrait was made possible by an anonymous donor group of young New Zealanders to celebrate the Queen's 60 years as the country's monarch.
Gallery director Avenal McKinnon said the group felt it was important that the portrait would be on show and freely accessible to all.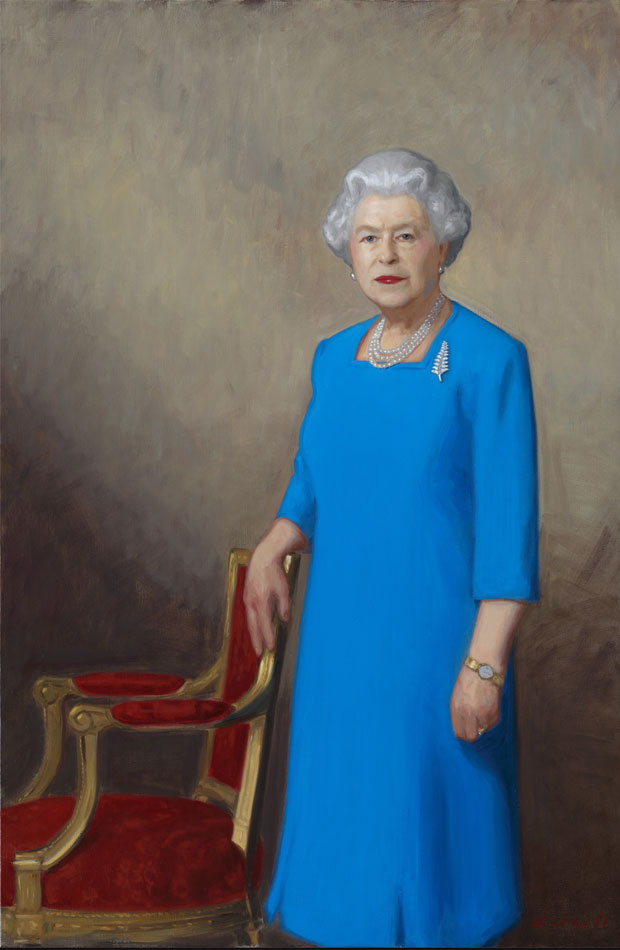 - APNZ