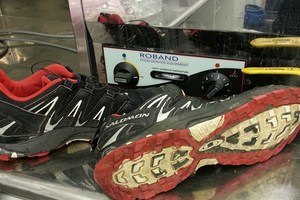 Returning home in clean clothes was top priority for one Kiwi traveller, whose decision to store his blood-soaked clothes from an exotic overseas trip landed him in hot-water with airport officials.
The Ministry for Primary Industries (MPI) said the New Zealander sparked a biosecurity alert at Wellington Airport last month, after he touched down from Namibia and declared he had dirty clothes in his luggage.
The man explained the blood on the clothes as being from a cow, which he had killed to feed to a lion, Andrew Spelman, MPI's Central and South Manager, border clearance directorate, said.
"We weren't going to let the soiled clothing into the country unless it was treated. The biosecurity risk of it containing a disease that could damage New Zealand's primary industries was too great."
The passenger gave permission for his clothing to be thrown out, but opted to have his shoes treated.
The interception was very unusual, Mr Spelman said.
"The only other similar incident I know from the last few years is when a pig farmer arrived at Wellington with some blood on his jeans."
No other biosecurity-risk items were found in the man's luggage, he said.
"The good thing here is the passenger declared the biosecurity risk goods. He saved himself a hefty fine and did his bit for protecting New Zealand's economy and natural environment."
- APNZ