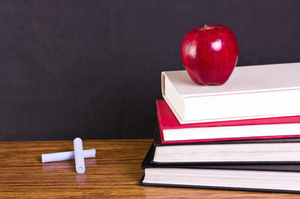 Engaging with parents who suffered negative experiences during their own education is helping their children achieve greater academic success, a select committee has heard today.
A submission from Adult and Community Education (ACE) Aotearoa detailed how it had been working to better engage parents and caregivers who may have suffered bad experiences in their own schooling.
ACE's submission detailed how examples of best practice included schools working as community hubs, promoting inter-generational learning.
It was one of 11 submissions today heard by the education and science committee's inquiry into engaging parents in the education of their children.
Another detailed how at-risk families were able to better engage with early childhood education providers after funding allowed for the employment of bilingual coordinators to work within the Pasifika community.
The committee's chairman, Cam Calder, said a child's education was supported by a tripod - the child themselves, their parents and their school.
All three needed to be engaged for the child to achieve success, so working closer with parents was a no-brainer, he said.
"That is so powerful in terms of how that child will later view education."
The committee had received almost 80 submissions on the issue, Dr Calder said.
"We're looking to identify best practice examples of approaches locally and internationally and looking to identify ways to leverage the strength of communities to lift the educational achievement of our children and young people."
Examples which could be learned from included that of Redoubt North Primary, a decile two school in Manurewa, Dr Calder said.
He described the "social chaos" that some of the children lived with as "heartbreaking" but said they came to the school fed and clothed because the school's management engaged with parents at an early stage.
"Those kids leave that school with a reading age on average two years above their chronological age."
Committee member and Labour MP Chris Hipkins said the inquiry was a good opportunity for a variety of groups to submit on a issues which were impinging on parents' abilities to engage with their children's education.
"There's certainly some recurring themes, inequality - out of school factors are definitely coming through as a strong area of concern for people."
Mr Hipkins said if the committee did not reach broad agreement Labour would produce a minority report - highlighting future policies and initiatives they believed the Government should be taking.
The committee was planning on preparing a report to present to the Government by the end of this Parliament, Dr Calder said.
- APNZ