Reports show Auckland's economy received a boost from the big shows ... and the fans had a great time.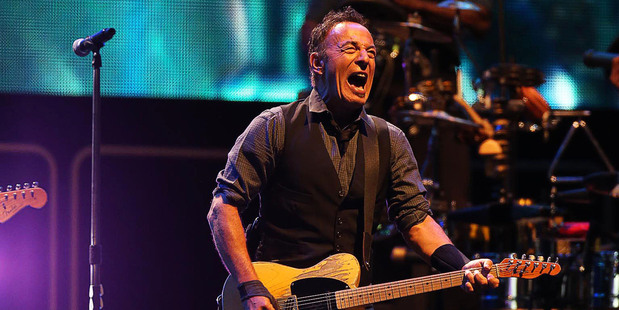 Confirmation that the Rolling Stones are rescheduling their concert in Auckland is not just good news for fans. It is good news for the local economy.
Figures from Regional Facilities Auckland show the summer line-up of international outdoor concerts and the Broadway musical Wicked were worth $19.3 million to the Auckland economy.
More than 176,000 fans, including more than 79,000 from outside Auckland flocked to concerts by Bruce Springsteen, Eminem and music festival Big Day Out.
The 10-week season of Wicked sold more than 100,000 tickets.
Research showed 35 per cent of tickets to Wicked were sold outside Auckland. The show generated 36,770 visitor nights and contributed $4.69 million to the Auckland economy.
And with 55 per cent of the audience for the Rolling Stones coming from outside Auckland, the economic benefits will roll on, says Regional Facilities Auckland chief executive Robert Domm.
Regional Facilities is the arm of council that manages major regional facilities, including Mt Smart Stadium, Western Springs and The Edge - which runs the Civic Theatre, the Aotea Centre and the Auckland Town Hall.
Mr Domm said securing big international concerts took months of planning and work, but brought tremendous benefits to the city.
While the social and cultural contributions of the city's arts and entertainment were well understood, less well documented was the significant economic contribution and role they played in establishing Auckland as a world-class destination.
The economic benefits were compiled by the Fresh Information Company based on official ticketing data, large-sample online surveys of people who attended the events and financial information provided by event promoters.
High attendee satisfaction scores of 92 per cent for the Eminem concert and 93 per cent for Bruce Springsteen were recorded.
But Regional Facilities has been criticised for the quality and price of food and beverages at its venues.
The council body has recently spent $880,000 on improvements, including new walkways and emergency exits at Western Springs and $600,000 on similar improvements at Mt Smart Stadium.
The Eminem concert was part of a big weekend in February that included the inaugural Rugby League Auckland Nines at Eden Park and the Lantern Festival.
The three events drew more than 200,000 people and were hailed as a demonstration that Auckland could deliver on its new marketing campaign "The Show Never Stops".
Economic benefits of the Auckland Nines were still being compiled.