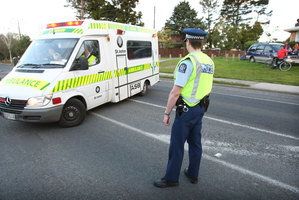 Three women were spared from spending a night lost in the Kaimai Ranges after being rescued overnight.
The trampers, all believed to be aged in their 60s, set off on a two hour hike from the end of Whakamrama Rd yesterday afternoon, but became disoriented and lost, police said.
They were able to raise the alarm by cell phone.
Tauranga Land Search and Rescue, a police dog, and a police helicopter Eagle were all sent to the area, and helped find the women.
The trio were significantly further into the bush than they intended and were reached by the ground teams around midnight, senior sergeant Chris Summerville of Tauranga police said.
"They were uninjured, in good spirits and have been returned to their home addresses," he said.
"Police would like to remind trampers to take sufficient clothing and food, and advise someone of their intended travel plan."
- APNZ