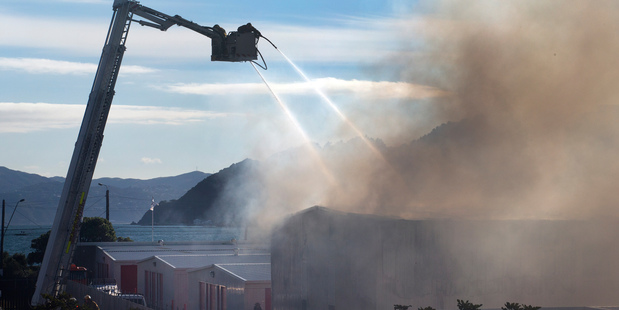 Fire investigators will inspect the damage at a Wellington storage facility this morning after a huge blaze ripped through the building yesterday.
The fire, one of the largest Wellington has seen for a long time, burned out the entire top floor of the Kiwi Self Storage unit in Kilbirnie.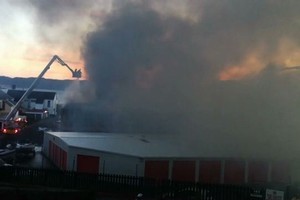 It started about 12.45am yesterday and reached a "fifth alarm'' - the most extreme end of the Fire Service's response scale.
At one point, 80 firefighters were working to contain the blaze, with owners of belongings stored in the unit - which did not have sprinklers - watching on in horror.
The top floor of the building was destroyed by the blaze, while the ground floor appeared to have suffered only smoke and water damage.
Fire service central communications shift manager Mike Wanoa said fire investigators would investigate the cause of the blaze today.
The fire was finally extinguished shortly after midnight, and crews remained on the scene overnight.
"They had rotating crews going from then on just to make sure things were dampened down.'
Only one fire crew remained at the site this morning.
The fire has prompted calls for sprinklers to be installed in large commercial buildings.
- APNZ