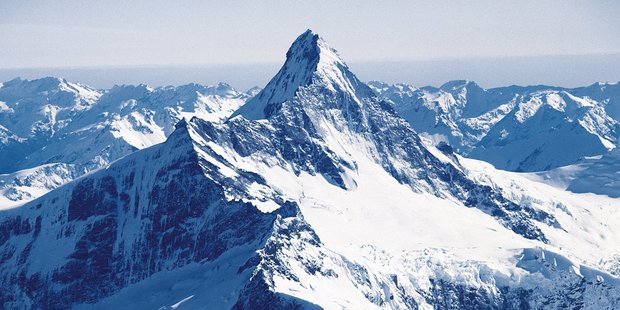 Hand-rails or other safety structures are unlikely to be installed on a hazardous section of Mt Aspiring National Park's Cascade Saddle route, with track realignment or extra signs considered more practical ways of preventing fatalities.
A five-strong team of Department of Conservation staff and Land Search and Rescue Wanaka members flew to the saddle on Wednesday to inspect the site, where at least three climbers have fallen to their deaths in the past decade.
Among the team were Doc's Christchurch-based regional planning manager and leading mountain safety expert, Don Bogie, and Wanaka conservation services manager, Chris Sydney, who said yesterday installing rails for climbers to hold on to had essentially been ruled out.
"At the end of the day, we don't think there's any practical [rail] options for the current route given the depth of snow," Mr Bogie said.
It was likely rails would either be buried by snow or badly damaged by the weight of it.
Unlike Doc's "front country" approach, where considerable visitor safety controls were provided in places regularly accessed by the general public, its back country risk management philosophy was to supply information to people but let them take responsibility for their own safety.
There was also the issue of people taking more risks as a result of rail installation.
"If we go and protect this 100m section of a route that's probably 12km between Aspiring Hut and Dart Hut, does that mean that some other people with a lower skill level start going there because they've heard that the dangerous bit has been made more safe?"
One feasible option was to realign the top of the existing route slightly to direct climbers away from the steep gully where fatalities had occurred in the past.
Because the alternative track was steeper, there would be a higher frequency of falls. But the consequences would be less serious than a fall down the gully, where the probability of death was "really high", Mr Bogie said.
Similarly, reinstating a track known as the "Ernie Smith route" about 1.5km away - which had not been used since the 1930s - had trade-offs.
That path was not as steep, but it was longer, meaning climbers would spend more time exposed to the elements at a high altitude.
Further warning sign upgrades, providing more information at Aspiring Hut and surveying Cascade Saddle users about their expectations in travelling the route were also being considered.
Closing the route and removing Doc signs was another possibility, although ``not really a preferable one'', Mr Sydney said.
Mr Bogie will prepare a draft report from the site assessment which will be circulated among interested parties for input. A final recommendation will be made to Doc senior management within the next couple of months.
It was unlikely any "significant" safety measure would be in place until the 2015-16 climbing season.