Residents rattled by talk DIY houses may be two-storied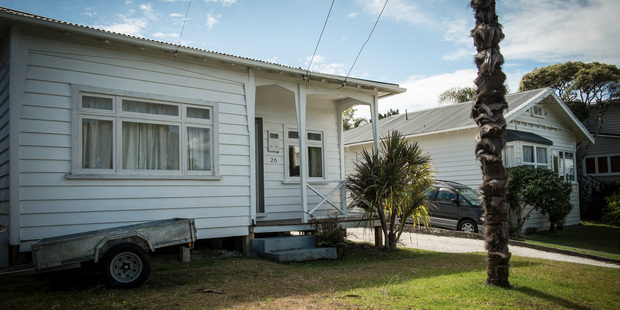 There is fresh controversy for the new series of DIY reality TV show The Block, with reports multi-storey houses will be built for the first time on the show.
Neighbours in the small street in Pt Chevalier, Auckland, where this year's series will be set believe two-level houses will be built and are angry at being kept in the dark about plans. They fear noise, disruption and traffic congestion during production. The dead-end street is near the local school.
Eyeworks production manager Greg Heathcote did not deny the claim and said the 1668sq m site at 26 and 28 Newell St is zoned 6a, which would allow for four two-level homes. "Most of the houses in the street on similar sites are multi-level."
Heathcote would not say if the two character homes would remain.
"All I can say is the two character houses will feature in the show."
The 1930s bungalows are subject to council rules for pre-1944 buildings and cannot be demolished or removed without resource consent.
More than 20 neighbours have met at least four times since news broke that the two houses had been sold to Eyeworks.
Last week, the Herald on Sunday reported the group wanted to stop the show or ensure all council rules are followed while it is being filmed.
This week, residents said they were still in the dark. Only a handful had received letters from the production company.
Heathcote said he and an assistant were going door to door to speak to residents and address their concerns. Householders include acting-directing couple Tim Balme and Katie Wolfe.
"There has been a lot of misinformation," Heathcote said, "and I think people think this is going to be a major production, with catering trucks and the works, but that will not be the case. I can understand their concerns because they don't yet know what is going on."
Neighbour Tony Hickey was concerned about increased traffic, and building noise extending into the night.
"I had heard building in the last series extended to 1am," Hickey said. "I have young children and if lack of sleep affects them at school and my work then that is a huge issue."
Hickey said more than 40 children lived in the street and their safety was the biggest concern.
He was reassured during a meeting with Heathcote, and he and wife Marie Hickey were hoping the experience would be "more fun than nightmare". But in reality it would probably be a combination.
Heathcote said the previous Block sites were by schools and the production basically shut down during drop-off and pick-up times.
"We have a policy where there are no cars in or out and no deliveries at that time."