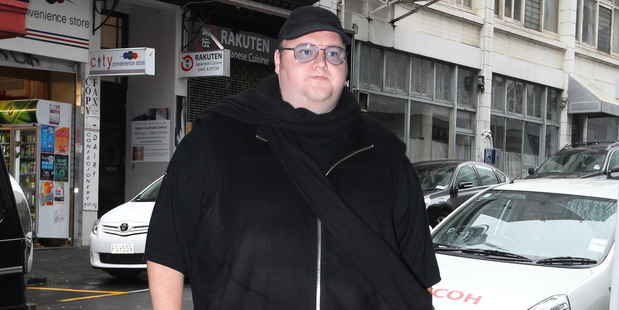 Kim Dotcom has promised to pay back $500,000 owed to creditors by the end of the week.
The Herald revealed the internet tycoon's company Megastuff, set up to run his mansion, owed 80 creditors between $69 and $133,916 since his arrest in January 2012.
Millions of dollars of assets were seized in raids and Dotcom did not have a legal obligation to pay the debts of the limited liability company.
However, creditors became more frustrated in recent months amid a high-profile marketing campaign for his Good Times album, helicopter trips to the Rhythm and Vines music festival in Gisborne, a weekend at Taupo's Huka Lodge and the campaign for the Internet Party.
However, Dotcom said yesterday that he would pay the $494,552.20 owed by Megastuff, now called RSV Holdings.
"I'm happy to announce that Megastuff creditors who suffered a delay in payment because of US asset seizures will be paid this week," he wrote on Twitter.
Dotcom told the Herald in February that he had always planned to pay the debts of Megastuff, despite not having a legal obligation to cover them.
Documents lodged with the High Court at Auckland during 2012 show $634,000 of debt was declared by Dotcom's lawyers, who tried to get access to money seized in the raid to pay the debts.
Opposition by police kept the money tied up, with the courts accepting in August 2012 that there was no "legal ability" to release Dotcom's restrained funds to pay debts of Megastuff.