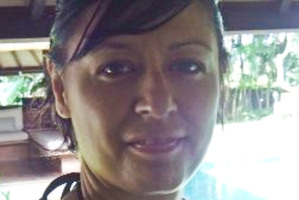 New Zealand woman Leeza Ormsby could remain in a Bali cell until April 15, nearly two months after her arrest.
Ormsby, 37, was arrested after police raided a luxury villa in north Kuta, for which she had the keys, on February 12.
The Rotorua-born Sydney resident has admitted to possessing a cannabis joint in her handbag but has denied any knowledge of drugs, including ecstasy and hashish, which were allegedly found at the villa.
A Ministry of Foreign Affairs and Trade spokesperson said today that Ormsby remained in police custody after her detention was extended on March 7, in line with Indonesian law, to April 15.
- APNZ