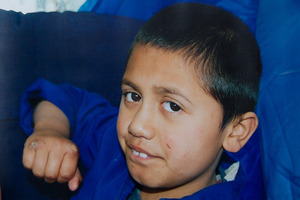 The Auckland respite care centre which looked after a severely autistic 11-year-old boy had a crisis plan to follow if he escaped the facility, an inquest has been told.
But a former staff member of Garden Court in Mangere said today that nobody referred to the plan when Julian Stacey wandered out of a side gate on the afternoon of February 7, 2010.
Julian, who functioned like a 2-year-old, was found dead in a pond about 250 metres away from Garden Court, which is run by Spectrum Care.
His inquest in Auckland was shown a copy of the centre's crisis plan for what to do when Julian escaped.
It said one staff member should immediately look for him while other staff should contact police and Julian's mother Natasha Stacey.
The plan said that in past incidents, Julian had headed towards Massey Rd.
"Julian also loves water and there is a duck pond metres from Garden Court that should be checked first."
But former Garden Court worker Vijay Naidu said that on the day of his death, the plan wasn't consulted.
Once it was noticed Julian had gone missing a staff member went to search for him, but the others who stayed behind did not immediately call police. Ms Naidu said she panicked about what to do.
Finally a call was made at least 20 minutes after Julian's absence was noted, but when talking to 111 staff, Ms Naidu said Julian functioned like a "normal" child.
Ms Stacey had already called emergency services and said her son could not communicate but the officer in charge of the inquest, Sergeant Sascha Huff, said police might not have taken the search as seriously as they should have if they didn't know how much at risk Julian was.
Ms Stacey was critical of Spectrum Care and told the inquest she didn't think Julian got the supervision he needed.
"I feel that the staff became lazy and were used to Julian wandering in and out and that is why they left him unsupervised."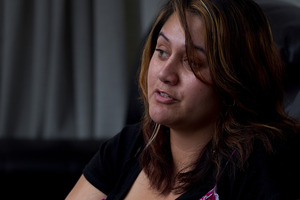 She was concerned search procedures when Julian had escaped the centre before were "haphazard" and said staff were "negligent" for not complying with rules about risk plans.
Julian had been attending Garden Care for a few days a week for about three and a half years and over time safety awareness by staff had slipped, Ms Stacey said.
On the day Julian died, it was she who told police to look for Julian in the pond.
Many of Julian's relatives, including Ms Stacey, are at the inquest wearing clothes with his picture on them.
The inquest continues.
- APNZ