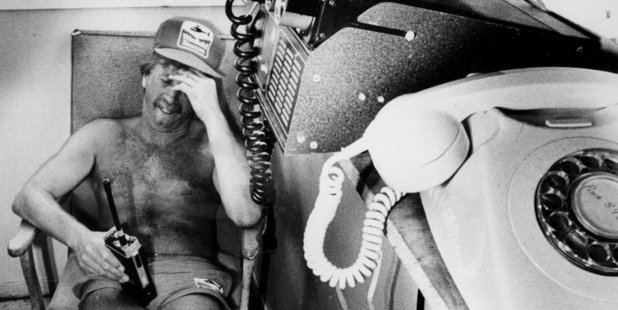 Chris Gurr is a patient man. He is used to waiting.
It took up most of his time during the summer of 1985 when he was one of three volunteers based at Piha at weekends for the rescue helicopter.
Back then, the Auckland Rescue Helicopter was covered in Winfield cigarette logos, and surf lifesaving members occasionally helped police with car and farm accidents, too.
"It was a matter of luck if you were rostered on and it was a busy day otherwise you'd be sitting there twiddling your thumbs - talking and trying to pass the day with a bit of training," Gurr says.
The service has evolved into the Auckland Rescue Helicopter Trust, operating two BK 117-850D2 helicopters from Mechanic's Bay at the Port of Auckland.
Gurr has seen the changes first-hand while on surf patrols during the past 53 years.
"I've been involved in things like shootings on the ground, med-evac to surf rescues, all sorts of things. but sometimes you could sit around for weeks and nothing happened."
Gurr was the No1 crewman who co-ordinated rescues. The second crewman would be the "action man" in the water first.
The job was far from "death-defying or dangerous" because the volunteers were all mates who spent most of their time in the surf.
"It was very social those days. We were serious about what we did but those days it was very much an amateur operation with professional attitudes. Big time."
Gurr says his five years as a volunteer was a labour of love but it became obvious that the service would become a 24/7 lifeline.
After more than 40 years of operating, the Auckland Rescue Helicopter Trust has been told funding will be cut by nearly $500,000 and has lodged court action to fight the decision.
"It's a service that's required and somehow they've got to get their act together to make sure it stays," Gurr says.
"I think there's a lot of people thankful for the service but it's definitely evolved into something completely different than it was in those days when we used to sit there and go down to wait for calls from St John Ambulance and the police."