Accounts show its commercial arm is owed nearly $200,000 by members.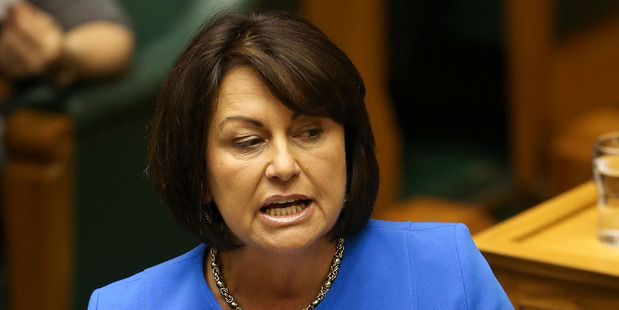 Money paid to Te Kohanga Reo National Trust has been loaned to senior managers and board members - including a $160,000 loan in which the collateral was a life insurance policy, accounts show.
The loans are all paid from the commercial arm of the trust, Te Pataka Ohanga (TPO) Ltd, which is now the focus of a complaint to the Serious Fraud Office.
The referral followed the embarrassing admission by Education Minister Hekia Parata that an EY (Ernst & Young) inquiry she ordered to examine spending by the company didn't actually examine the company itself.
Instead, it claimed its status as a company owned by the charitable Te Kohanga Reo National Trust meant it wasn't the recipient of public money, because it was paid to do work for the trust.
The problems unfolded from an investigation by Maori Television's Native Affairs which revealed spending on a wedding dress, a Trelise Cooper dress and cash withdrawals.
Accounts held by the Charities Commission show TPO Ltd is owed about $200,000 by board members of Te Kohanga Reo National Trust, directors of TPO Ltd and members of its management team.
The most recent accounts show loans totalling $28,000 were paid out in 2012, and the balance of outstanding loans was $179,000.
Earlier accounts show a string of other debts incurred by those running the trust, including a $160,000 loan to a person who provided security by taking out a life insurance policy and making TPO Ltd the recipient of the payment in the event of their death.
In further developments, Mrs Parata has backed her officials over the identity of a board member paid $50,000 koha. The trust is refusing to disclose the identity of the recipient, saying only it was a payment for "work over and above on the kohanga reo claim to the Waitangi Tribunal".
The trust's spokesman Derek Fox refused to say who the payment went to. Mr Fox also refused to say if tax was paid on the koha. "There tends not to be tax paid on koha."
He said the EY report cleared the trust and that should end questions.
Regarding the loans to senior managers and board members Mr Fox said TPO matters were no one's business other than the trust's.
Labour Maori affairs spokesman Shane Jones said there needed to be a new culture of transparency which acknowledged the trust existed on public money. "A lot of us have waited for Maori processes to deal with this murk. At the end of the day, it has taken the media. That doesn't make us feel good as Maori."