Survey finds parents pulling their youngsters from classes for travel, often because it's cheaper in term time.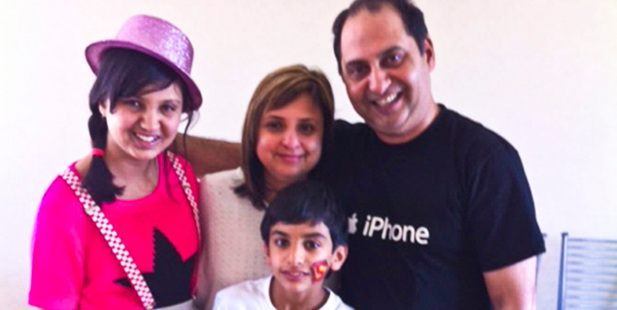 Nearly one in five parents have taken their child out of school in order to go on an overseas holiday, according to a new survey.
Schools say there is little they can do to stop parents removing their kids during term time, often to take advantage of cheap holiday deals.
Results from a new TNS survey, carried out for Southern Cross Health Insurance, show 45 per cent of parents have taken their child or children on an overseas holiday. Of that group, 42 per cent have chosen to travel during school term time.
Principals say rich and poor families are pulling their youngsters from school for travel, be it to see family or to take advantage of a time-shared apartment or business travel.
The Education Act requires students to attend each school day, however a principal may allow an absence for no more than five school days. However, Secondary Principals Association president Tom Parsons said that despite voicing their displeasure, schools couldn't stop parents removing their kids for holidays.
There would be some instances in which such a trip was unavoidable or justified, but many were driven primarily by a desire to save money.
Mr Parsons said the issue was an ongoing one for schools, however he said the figures presented by the survey seemed too high. Last week an annual Ministry of Education report into school attendance showed an estimated 73,500 children miss school each day, which includes justified absences and truancy.
Mr Parsons said many parents who took their children out of secondary school did not realise that NCEA spread assessment much more evenly throughout the year than the old exam-based system.
"After kids come back from a two-week holiday in Bali in the middle of winter, it's unfair to expect teachers to teach a separate programme to catch those kids up."
The Ministry of Education's position is it was unacceptable for parents to take children out of school during term time for a holiday. However, opinion is divided on the practice, with Auckland University education professor Peter O'Connor previously telling the Herald that some trips could benefit a child's education.
The real issue was habitually missing school, he said.
The survey was conducted by TNS in September last year with 2000 people, whose responses were weighted to be representative of the New Zealand over 15 population by age, gender and region.
Southern Cross Travel Insurance chief executive Craig Morrison said travel insurance doesn't cover cancellations to a journey at the request or requirement of an employer or academic provider.
Family takes priority, mum says
Family time trumps (a few weeks of) school for Homai Mistry.
Her daughter Pearl missed some primary schooling in 2008 for a family trip to India, where both sets of her grandparents live. Mrs Mistry said the grandparents were unable to make the trip to New Zealand.
"It was a family get-together as well. And, yes, the airfares are lower, but it's an experience for the kids in its own way - my son met his grandparents for the first time."
Mrs Mistry said her daughter's school was very understanding, after she wrote the principal an email explaining the reasons for the trip.
The Dannemora family plan to return to India during the school year in December, which will mean Pearl, 12, and her brother Behzad, 9, will miss around three weeks of school.
It will be their first time back since 2008.
"They haven't seen their grandparents since 2008. They [the grandparents] have seen my son when he was 4, and now they'll see him again when he is 10," Mrs Mistry said.
"The justification that I have is, yes, they will miss school. But there are important things in life too, like your family. Yes, you have Skype and, yes, you have mobile phones, but it's different."