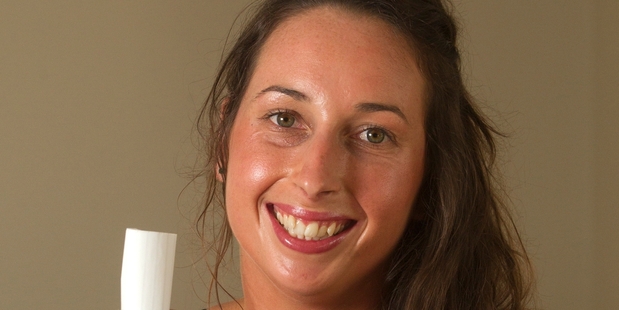 A message in a Powerade bottle sent by two young friends sought love from exotic shores.
Instead, the handwritten note was found by volunteers cleaning up Tauranga's Waikareao Estuary about 1km from where it was likely launched.
Toby Barach, a pollution prevention officer with Tauranga City Council, found the note so amusing he photographed it and sent it to the Herald.
The 9-year-olds woo potential girlfriends by stating that they are best friends and both "so cool", with Daniel adding that he plays ice hockey.
But they also make clear they have high standards, signing off the joint love letter by explaining that its content is "only for hot girls".
Mr Barach estimated the bottle had been found within 1km from the street where the boys had lived, "but who knows - maybe it's floated around the world twice over".
"'Only for hot girls' is the best bit. It's good to be optimistic, I guess."
Melissa McLuskie, a 26-year-old environmental management student volunteering in the Thursday clean-up, said at first she didn't notice the bottle contained anything special.
"But as I was sorting out the recycling out of the rubbish I had in my bag I saw that it was moving.
"So I opened it up and it was all rolled up really nicely, and then read it and just cracked up. The bottom punchline was pretty funny for a couple of 9-year-olds."
Ms McLuskie said she left the bottle with the organisers, and there had been talk of getting a local radio station to call the boys and pretend to be their sought-for "hot girls". She would like the boys to know their bottle had been found, however they could not be located yesterday.
It was unclear when the note was written. The family of one of the boys had moved on from the address given in the note.