Another motorbike crash prompts the wife of a man killed earlier this month to speak out.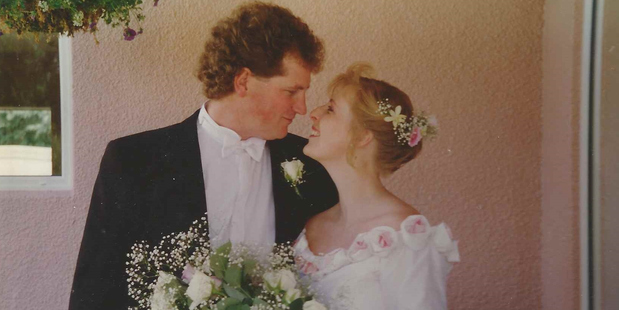 Motorcyclist Ross Blair is not just another name in the death notices. He was a farmer with a loving wife and four children.
But that was all taken away when the 45-year-old's motorcycle and a truck collided nine days ago at a dangerous intersection during what was meant to be a leisurely ride.
Now, his grieving widow is speaking out - following yet another serious crash at the weekend - in the hope other families don't have to go through the same heartbreak.
At least 14 motorcyclists have been killed this year. In the Waikato alone there have been six fatalities and nine serious crashes. The most recent was yesterday, when a man and woman suffered multiple injuries after crashing into a barrier at Rangiriri. Last night, Waikato Hospital said they were both in a stable condition.
Police say the crashes highlight the need for safety from motorcyclists and motorists.
Mr Blair's widow, Karyn, said drivers needed to heed warnings and be more observant, considerate and patient. "We need to look. We need to all take a little bit longer at intersections. There is nothing that you are going to that is so important that you need to take a human life on the way."
Mr Blair was killed at Wardville, just 5km from his Te Aroha home and at a blackspot he knew had claimed lives before. Mrs Blair said breaking the news to their children Sophia, 18, Libby, 15, Jeremy, 14, and Jack, 11, was harder than having to identify her husband's body at the scene.
"No mum should ever have to tell their babies that their daddy's dead. It's going to have a massive impact on our family."
They will leave the farm at the end of the dairy season, and Mrs Blair said she would have to travel through the fatal intersection regularly, which would be "extremely hard".
She wanted people to know her partner of 24 years was not just another road statistic.
"He's not just a name in a death notice. He was a real person."
Mr Blair, who had ridden motorbikes all his life, was so safety-conscious that it was "utter disbelief" he died on one, Mrs Blair said.
She hoped by telling her husband's story it would help save lives, or at least make drivers more aware of motorcyclists.
Waikato road policing manager Inspector Freda Grace said every road death was a tragedy.
"These are people's lives and if they are seriously injured they have the potential to be life-changing ... It's a tragedy for them, their family and their friends. It's just really sad."
Mrs Grace said there was very little room for error on motorcycles compared with driving a car.
2014 motorcycle fatalities
Jan 5: Auckland-based Chinese national Shixun Jiang, 24, crashed into an oncoming car as he tried to overtake traffic on State Highway 1B.
Jan 11: Cameron Scott Cullen, 31, died in hospital after his motorbike and a ute collided at Maramarua.
Feb 11: British tourist Anne Eileen Tomkinson, 60, died when the Harley Davidson she was a passenger on and a station wagon collided in the Far North.
Feb 15: A motorcyclist died after failing to take a moderate bend on SH2 near Tauranga, striking the kerb and crashing into a bank.
Feb 20: Jack Barnes, 72 of Hamilton, died when his motorcycle and a car collided on the Brynderwyn Hills south of Whangarei.
Feb 24: Christiaan Minnee, 36, died in hospital after a collision with a ute on Bruntwood Rd, outside Hamilton.
Mar 1: Manolito Travis Wilson, 45, of Waharoa, died on the Morrinsville-Walton Rd after his motorbike and a 10-tonne tractor-trailer unit collided.
Mar 8: Ross Howard Blair, 45, of Te Aroha, was killed in a collision with a truck and trailer at the Wardville and Tower Rds intersection.
Mar 9: Trevor Frank Blyde, 63, was killed in a collision with a 4WD on SH39 south of Ngaruawahia. Kevin Waugh, 59, died when he came off his bike and hit a fence during the annual Cliffhanger Hillclimb event in Carterton.