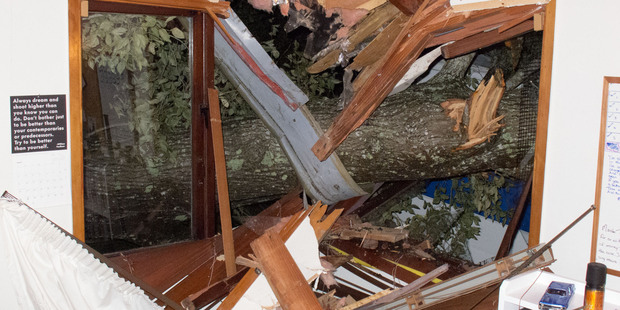 A tree crashed into a teenager's bedroom and flattened a caravan during high winds in Auckland last night.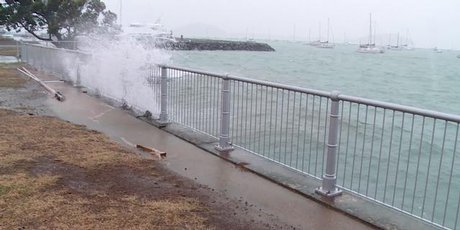 The 10 metre tree smashed through a corner of the house on Onewa Rd, Birkenhead, about 11.30pm, resident Andrew Malmo said.
His son Josh, 16, who was sleeping in the bedroom, received a cut on his hand from flying glass, but was otherwise unhurt.
"He just needed a cup of tea with a couple of sugars in it,'' Mr Malmo said.
The noise of the tree coming down sounded like ``the roof was being torn off the house'', he said.
"It also landed on my wife's caravan and pushed it right down to the ground,'' he said.
The tree was about 10m tall with a trunk about 60cm in diameter, and snapped off at the roots.
The Fire Service attended and helped cut away some of the tree's bigger limbs.
Mr Malmo said the family was now waiting to hear from the landlord's insurance company. In the meantime, Josh had gone to stay with a friend, he said.
- APNZ