Parents say staffer's son attacked their boy three times.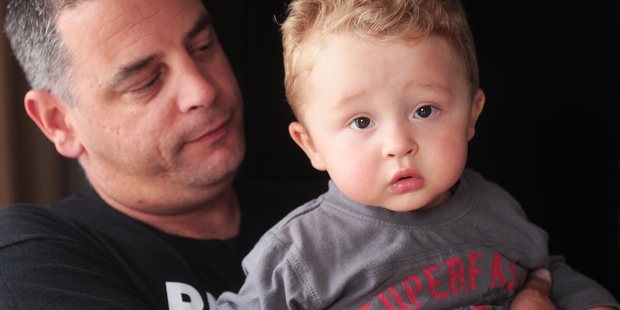 The distraught parents of an infant who needed hospital treatment after being repeatedly bitten by a 2-year-old boy at a preschool are demanding answers from education bosses.
Richard and Corinne Konz, from Pukekohe, say 19-month-old John was bitten nine times on the head and body by the child of a staff member at the nearby Te Akonga early learning centre on Monday.
They said his injuries were played down in a call from the centre.
They only discovered the seriousness of the bites after picking him up 90 minutes later. The shocked parents took him to their local A&E. Doctors sent him to Middlemore Hospital for treatment, including three stitches to an ear wound.
"I cannot understand how my son could be bitten nine times and no one noticed what was going on," Richard told the Herald on Sunday.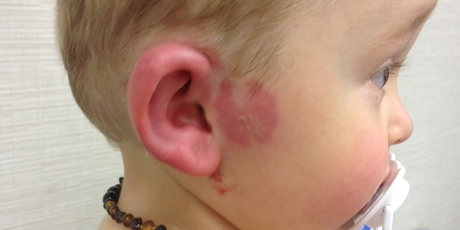 He said it was the third time his son had been bitten and he would not be attending the centre again.
"It took a few minutes before someone walked past a window and saw what was happening to John. At a meeting with school management on Wednesday, my wife was told that no one had heard him screaming."
The couple have laid a complaint with the Ministry of Education.
Corinne said that at the meeting with management, it emerged the biter's mother was a staff member.
"John had been attacked by the same boy the week before and we were told he would be getting one-on-one supervision. If that was the case, how could this have happened?
"It infuriates me that I have not been told what has been going on, while the other boy's mother clearly has, because she works there.
"The parents of the other kid must feel terrible but the doctor at A&E told me that it was the worst case of biting he had seen."
Robyn Moloney, the licensee of the centre, confirmed the child who did the biting is the son of a teacher. She would not comment further, given ongoing investigations.
Ministry executive Rawiri Brell said the child accused of biting had been removed from the daycare.
"We will work with the centre to support them to make any changes that could help prevent this kind of incident in the future."
Dr Sarah Farquhar, chief executive of Child Forum, said biting incidents involving young children were not taken seriously enough.
"People tend to take the view that biting is just a phase ... But every child should have a safe and positive environment at preschool and both kids involved will need a lot of help and support to get over it."