Missing-flight families cling to hope after revelations plane communications deliberately turned off.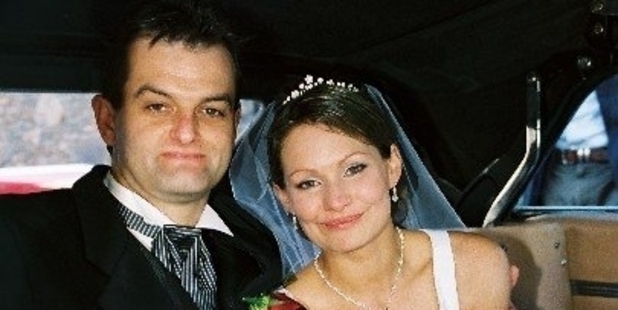 The family of Kiwi Paul Weeks are hanging on to slim hopes he could still be alive after it was revealed Malaysia Airlines Flight MH370 flew for more than seven hours after its last contact with the outside world a week ago.
In a dramatic development last night, Malaysian Prime Minister Najib Razak revealed search and rescue teams were trying to trace the jet across two possible "corridors" - one along the border of Kazakhstan and Turkmenistan through to northern Thailand, and a southern corridor from Indonesia to the southern Indian Ocean.

He said communication devices had been disabled in "a deliberate act by someone on that plane", leading to increased speculation that the flight was hijacked.
Najib said all crew and passengers were under investigation, and there were reports last night that police were searching the home of the captain, 53-year-old Zaharie Ahmad Shah.
"We hope this new information brings us one step closer to finding the plane," Najib said.
The news came after a week of frustration at the failure to find any trace of the aircraft, which disappeared eight days ago.
Last night's development brought a glimmer of hope to the Weeks family, who have been hanging on every development during a torturous week.
Paul's sister Sara Weeks said the family watched the Prime Minister's press conference live at their Christchurch home.
"I would be lying to say that there's no hope and think, well it's a hijacking, so potentially there could be hope that those people could still be alive. But I think we felt even if it had crashed, potentially there are survivors."
Sara Weeks said that if the plane had been hijacked, it "doesn't necessarily mean anything good".
Paul Weeks' wife, Danica, who lives in Perth, was doing "as well as can be expected", a friend said last night. Danica Weeks had dropped her husband at the airport as he set off to start a new job in Mongolia.
Paul Weeks and Aucklander Ximin Wang, were among the 239 passengers and crew aboard the flight.
Malaysia Airlines officials have not been in touch with the Weeks despite Najib claiming at the press conference that the company had contacted families.
"It's very frustrating not having that communication because it just seems that we're not being told at all and it's not just us, it's everyone who had family members on that flight," Sara said.
"This is stuff that as families we needed to know a long time about. It's very hard to deal with because you just want to know things, you just want to rule things out and we're not getting that."
Weeks said that her family, including her mother, who lives in Perth a few doors away from her son, were gathering together for her 40th birthday today but it "wouldn't be the happiest time".
"It's just an awful thing to have to go through and the lack of knowledge has been terrible.
"It's very difficult for everyone, for us as a family, and all the family members of everyone on that plane must all be feeling the same way - just quite helpless because you don't know anything."
Wang's family in Auckland could not be reached for comment.
Last night, a Malaysian official told the Herald on Sunday they were working on the theory crew and passengers could still be alive.
"We are not ruling out the possibility that the plane crash-landed on land, or people were removed using life rafts," the official said, on the condition of anonymity.
"The search is over land just as much as it is over sea."
The last time a satellite signal was received from the plane was 8.11am eight days ago.
"That means it is very possible the people could be on an island either in the Andaman [Sea] or the Indian Ocean."
Two-thirds of the plane's passengers were Chinese, and China's government has been under pressure to give relatives firm news of the aircraft's fate.
In a stinging commentary on Saturday, the Chinese government's Xinhua News Agency said the Malaysian information was "painfully belated,'' resulting in wasted efforts and straining the nerves of relatives.
"Given today's technology, the delay smacks of either dereliction of duty or reluctance to share information in a full and timely manner,'' Xinhua said. "That would be intolerable.''
Najib said he understood the need for families to receive information, but that his government wanted to release only fully corroborated reports. He said his country has been sharing information with international investigators, even when it meant placing "national security concerns'' second to the search. U.S., British and Malaysian air safety investigators have been on the ground in Malaysia to assist with the investigation.
In the Chinese capital, relatives of passengers who have anxiously awaited news at a hotel near Beijing's airport said they felt deceived at not being told earlier about the plane's last signal. "We are going through a roller coaster, and we feel helpless and powerless,'' said a woman, who declined to give her name.
At least one of the relatives saw a glimmer of hope in word that the plane's disappearance was a deliberate act, rather than a crash. "It's very good,'' said a woman, who gave only her surname, Wen.
Malaysian police have already said they are looking at the psychological state, family life and connections of pilot Zaharie Ahmad Shah, 53, and co-pilot Fariq Abdul Hamid, 27. Both have been described as respectable, community-minded men.
Zaharie joined Malaysia Airlines in 1981 and had more than 18,000 hours of flying experience. His Facebook page showed an aviation enthusiast who flew remote-controlled aircraft, posting pictures of his collection, which included a lightweight twin-engine helicopter and an amphibious aircraft.
Fariq was contemplating marriage after having just graduated to the cockpit of a Boeing 777. He has drawn scrutiny after the revelation that in 2011, he and another pilot invited two women aboard their aircraft to sit in the cockpit for a flight from Phuket, Thailand, to Kuala Lumpur.
Fourteen countries are involved in the search for the plane, using 43 ships and 58 aircraft.
A U.S. P-8A Poseidon, the most advanced long-range anti-submarine and anti-surface warfare aircraft in the world, was to arrive over the weekend and sweep parts of the Indian Ocean, the U.S. Defense Department said in a statement.
- with additional reporting from AP